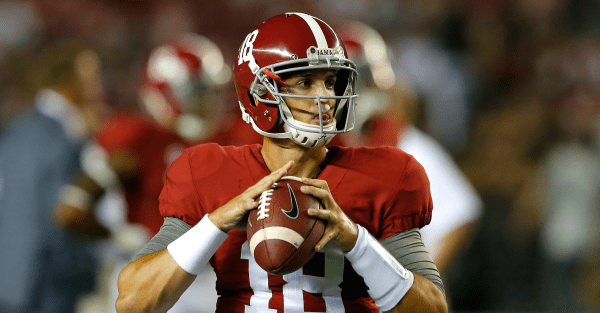 Getty Images
According to the Salt Lake Tribune, Alabama quarterback Cooper Bateman has found a transfer destination after quietly enrolling at Utah earlier this week.
Bateman, a Utah native, arrived at Alabama as a five-star recruit back in 2013. After losing the starting quarterback job to Jalen Hurts at the start of the 2016 season, Bateman quickly faded into obscurity on the Crimson Tide special teams before announcing his attention to transfer in December.
The Tribune hasn't confirmed that Bateman has indeed joined the Utah football team.
Bateman started one game in his Alabama career — a 2015 game against Ole Miss — which the Crimson Tide lost. Of course, Alabama recovered with Jake Coker and Derrick Henry to win the national title that year.