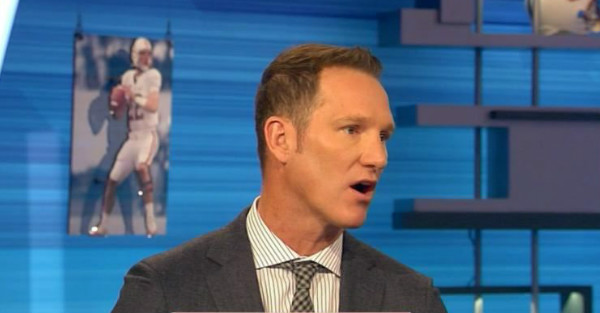 Twitter/ESPNCFB
Yet another of ESPN's featured names has been let go as part of a massive layoff that is expected to affect over 100 employees.
Former Florida State quarterback turned ESPN radio show host Danny Kanell revealed on Wednesday that he was among those that was being laid off by the sports conglomerate.
Kanell had been with ESPN for eight years, and he had recently become one of the prominently featured analysts on ESPN for their college football coverage. Kanell was often on multiple shows throughout ESPN's week-to-week coverage, all in addition to his work as a co-host on the Russillo & Kanell radio show that was often simulcast on ESPN 2.
Kanell's partner on that show, Ryen Russillo, is reportedly staying with the network, albeit in a "reduced role".
Other college football victims of ESPN's cuts include breaking news reporter Brett McMurphy, Big Ten reporters Austin Ward and Jesse Temple, as well as recruiting analyst Jeremy Crabtree. Sportscenter mainstay John Buccigross and longtime NFL reporter Ed Werder were also laid off on Wednesday.
We send our best wishes to those affected by the cuts in hopes that they are able to land on their feet.