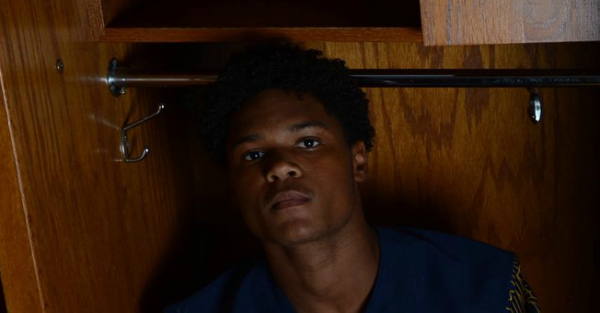 @Solomon_STA/Twitter
@Solomon_STA/Twitter
Anthony Solomon, a four-star linebacker prospect out of the 2019 recruiting class, has the Miami Hurricanes and Michigan Wolverines currently in a heated battle to land his services.
"Michigan and UM are starting to battle it, but they are kind of even now," Solomon told 247Sports.
The Hurricanes are obviously in the mix since Solomon is from the area.
"It was nice. I had a good time with some of my friends … Miami is going to be a school that's going to be there long term for me. So I just wanted to get there and get comfortable with the place … Miami is my home city. My mom went there. The way I see it is that it's close to home and I can get a good education."
As for the Wolverines, it appears fit is important to the youngster.
"I like the position that the coaches want me to play. They want me to kind of replace Khaleke Hudson. That's something that I'm really interested in doing. When I was also there they showed me how the educational programs work and that's something that I'm very interested in because I know football doesn't last forever."
For what it is worth, Solomon still plans on visiting Michigan State, Oregon, South Carolina and Florida State before he makes a commitment.
According to 247Sports, at 6-foot, 190 pounds he is the No. 12 ranked outside linebacker.
His current avatar on Twitter is him in a Michigan uniform, if you like putting stock into those sort of things.