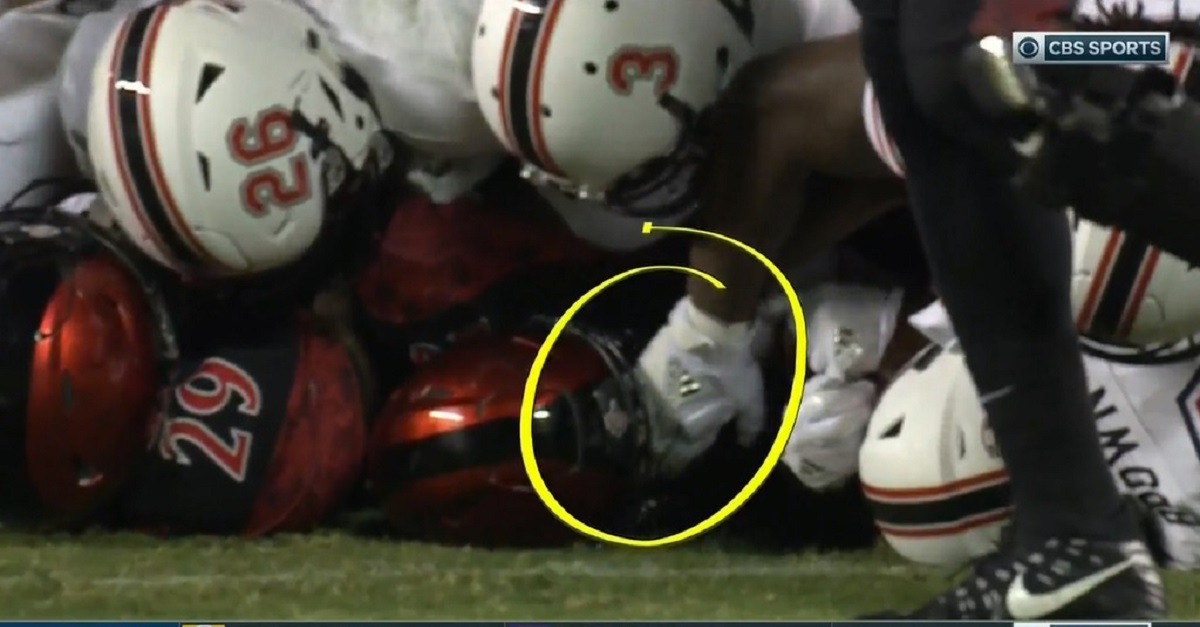 Clippit screenshot
Fans are in uproar after San Diego State's star running back Rashaad Penny was blatantly poked in the eyes by Northern Illinois linebacker Antonio Jones-Davis.
Davis has now been suspended for next week:
Penny, who has been one of the top running backs in college football this season for the Aztecs, had to come out of the game after the poke to the eyes.
The dirty move drew ire from fans and media alike, who called for suspension.
Jones-Davis stayed in the game.