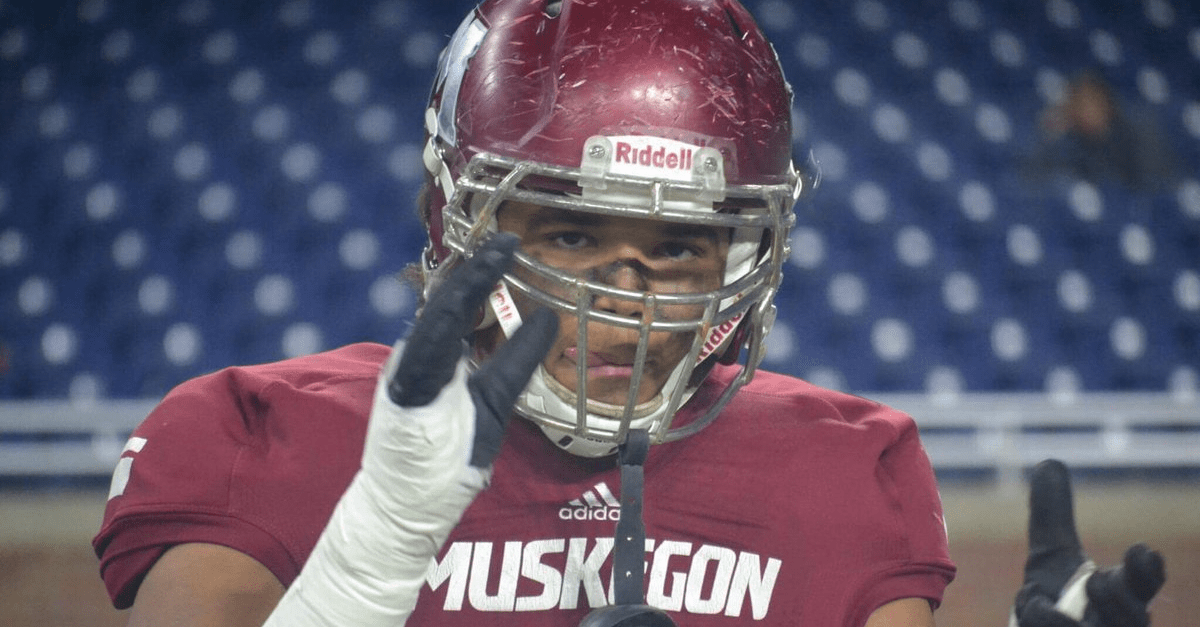 @antwan_reed/Twitter
@antwan_reed/Twitter
Earlier in December, four-star 2018 offensive tackle Antwan "AJ" Reed made a surprising choice to de-commit from Penn State. At that point in time, the 6'7, 320-pound prospect from Muskegon (Mich.) had taken only one official visit (to Penn State) and, frankly, his recruitment opened up in a big way as a result of that freedom.
Still, it would have been fairly difficult to predict what transpired, as Reed decided to sign on the dotted line to attend Western Michigan beginning next season.
As noted by the program's official Twitter account, Reed is the highest rated prospect in the history of Western Michigan and, even if that can be construed in some interesting ways given the relatively new state of recruiting evaluation, it speaks volumes. Reed stands as the No. 22 offensive tackle in the country according to the 247Sports composite and, in conjunction, he lands as the No. 338 overall player and as a consensus four-star recruit.
Because he is an offensive lineman and not a skill position player, Reed's decision to land in the MAC may not make waves on a national level. Still, this is a massive get for Tim Lester in his quest to keep the program rolling in the post-P.J. Fleck era and that can't be overstated.