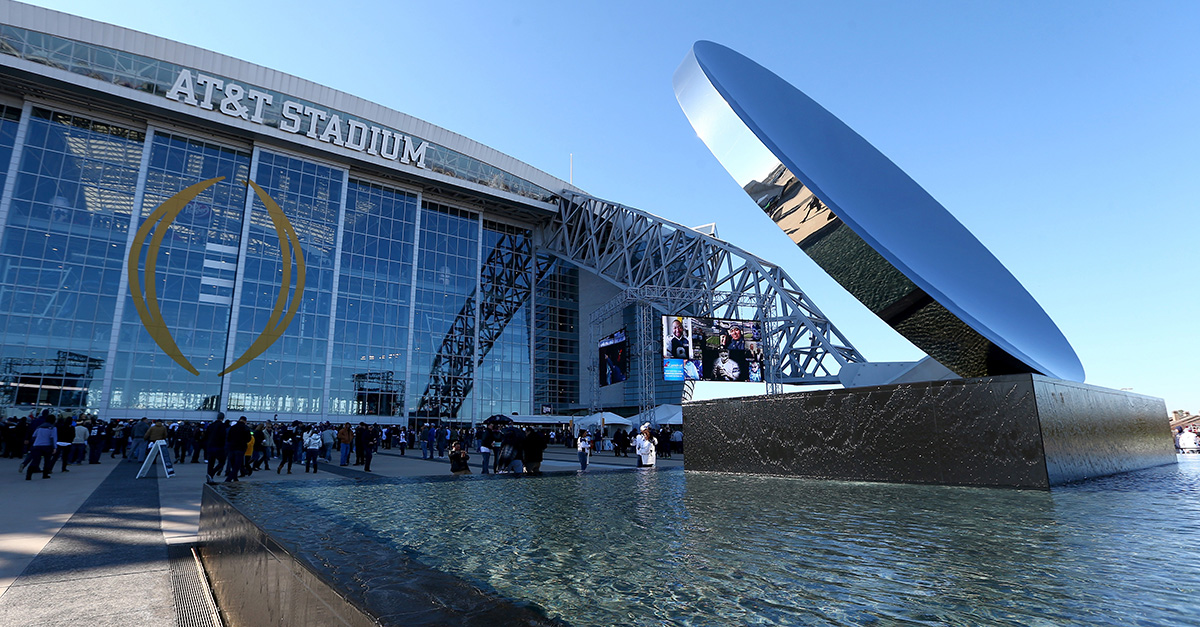 Ronald Martinez/Getty Images
ARLINGTON, TX - JANUARY 04: A general view of the exterior of AT&T Stadium before the NFC Wildcard Playoff Game between the Dallas Cowboys and the Detroit Lions on January 4, 2015 in Arlington, Texas. (Photo by Ronald Martinez/Getty Images)
Jerry Jones is a (very) famous member of the Arkansas Razorbacks football community, even if he is (obviously) more well known for his work with the Dallas Cowboys. The owner and front office head of the NFL's most visible franchise will be honored on Saturday as the Razorbacks unveiled an incredible tribute to the most prominent member of their 1964 football team.
Yes, those are Dallas Cowboys replica jerseys and they will be worn by Arkansas in this weekend's match-up against Texas A&M. Not coincidentally, the game will take place at AT&T Stadium (also known as the "House That Jerry Built") and this is essentially a tribute to Jones upon his induction into the Pro Football Hall of Fame.
In an official release, Arkansas AD Jeff Long posited the following:
"What do you give a man who's had everything and now is going into the Pro Football Hall of Fame?"

"When I saw this idea, I thought there it is."
Then, Jones himself chimed in and was clearly blown away by the honor.
"I don't know that I've had anything happen to me that has been as meaningful as this gesture from the University of Arkansas."
More pictures and videos are available here, but this is by any description, a very cool and innovative decision by Arkansas.