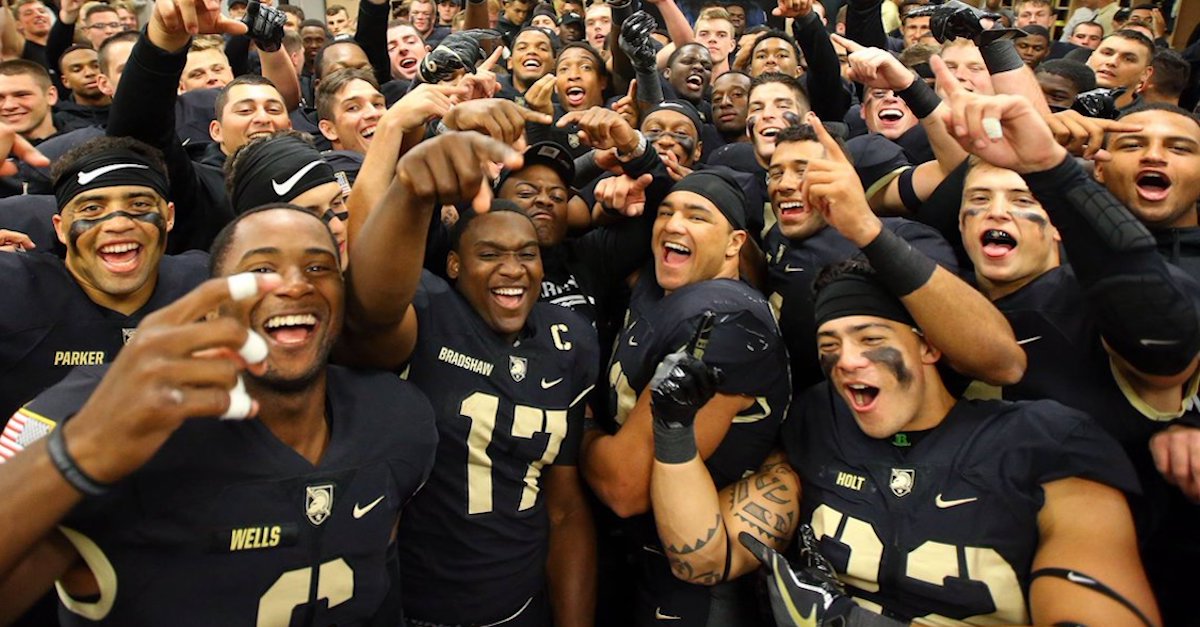 @goblackknights/Twitter
The Army Black Knights were supposed to take care of business in their 2017 season opener against Fordham and they did just that. At the end of the game, Jeff Monken and his team came away with a breezy 64-6 victory that did not surprise anyone.
However, Army's day was noteworthy for one glaring reason and that was that the Black Knights managed to navigate the entire game… without completing a single pass. The team did attempt two passes, as Ahmad Bradshaw put the ball in the air, but both fell incomplete and, after all, Army didn't need the passing game to be successful.
All told, the Black Knights racked up 513 yards to go with their 64 points and they avoided punting altogether. That is also an accomplishment in its own right, though it should be noted that finishing a 60-minute contest without having to punt isn't quite as rare as winning by 58 points without making a completion.
After the game, Monken focused on the lack of punting, saying he was "in favor of" that as a trend for his team. Still, Army could legitimately accomplish that feat again, while it seems pretty unlikely the team will score 64 points and accumulate 500-plus yards without a completed pass later in the year.