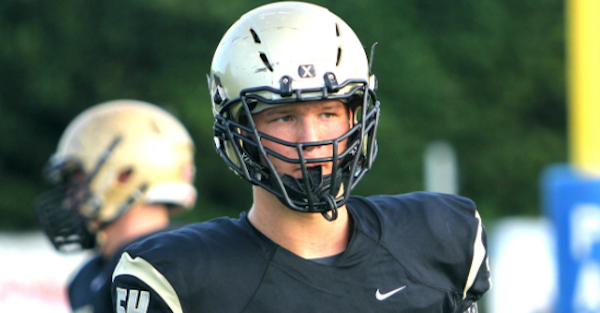 @orlandosports/Twitter
Defensive end Donovan Winter was expected to sign with Michigan State on Wednesday, when his name was unexpectedly not on the table at Bishop Moore next to other seniors.
It was then reported by the Orlando Sentinel that Winter was arrested Monday night on a burglary and larceny of a firearm charge, and as of Wednesday was reportedly being held on $2,000 bond and also awaiting a GPS device to be placed on him.
According to the report, Winter is no longer a student at the school.
The 6'4″, 235 pound recruit had offers from Tennessee, Michigan, Kentucky and Michigan State.