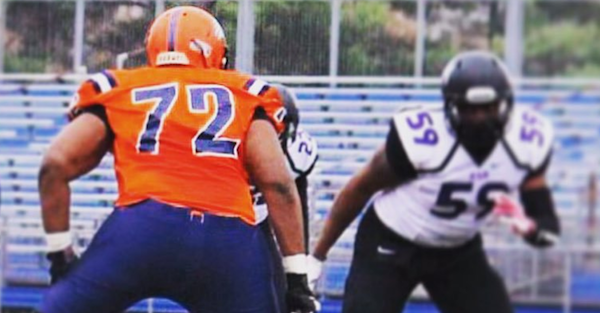 @BadaraTraore72/Twitter
@BadaraTraore72/Twitter
One of the best JUCO recruits in the country, four-star offensive tackle Badar Traore out of ASA College in New York City revealed Monday afternoon his update recruiting list.
His top 7 includes: Ohio State, Nebraska, Oregon, Auburn, Ole Miss, LSU and Oklahoma.
Traore has already bounced around early in his college career with two junior college stops already under his belt: ASA, but also Nassau Community College, too.
Still, Traore is a four-star talent, per 247sports, and he's gotten 30 offers overall in his recruiting process. And, at 6'8″, 315 lbs, it's easy to see Traore developing into a premier offensive tackle in the future.
Traore is listed as the No. 8 overall recruit at the JUCO level right now, per 247sports.
[h/t The Spun]