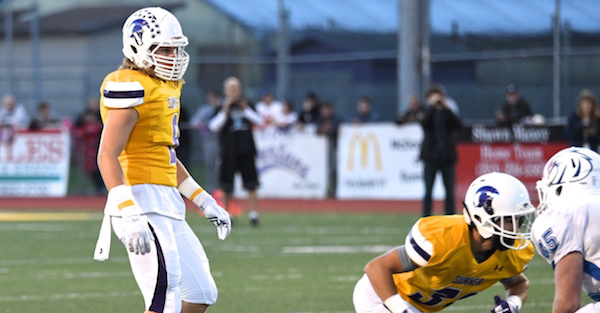 @BenjaminRWilson/Twitter
@BenjaminRWilson/Twitter
Four-star ILB in the class of 2018, Ben Wilson, has narrowed his choices for the next level that he revealed via his personal Twitter account Wednesday morning.
Who made the list? Here are Wilson's top seven: Arizona State, California, Louisville, TCU, Utah, Vanderbilt and Washington State.
Wilson, a Washington native, didn't include his home-state Huskies in the list, even though the school did offer him. The Cougars, however, did make the cut and, although they're known for the Mike Leach Experience, their defense has gotten a lot better in recent years.
It should be interesting to see where Wilson ends up, but his final seven all make a lot of sense as potential destinations, perhaps Cal being the most intriguing with new head coach Justin Wilcox running things in Berkeley now.
Scout has Wilson as the No. 13 LB in his class.