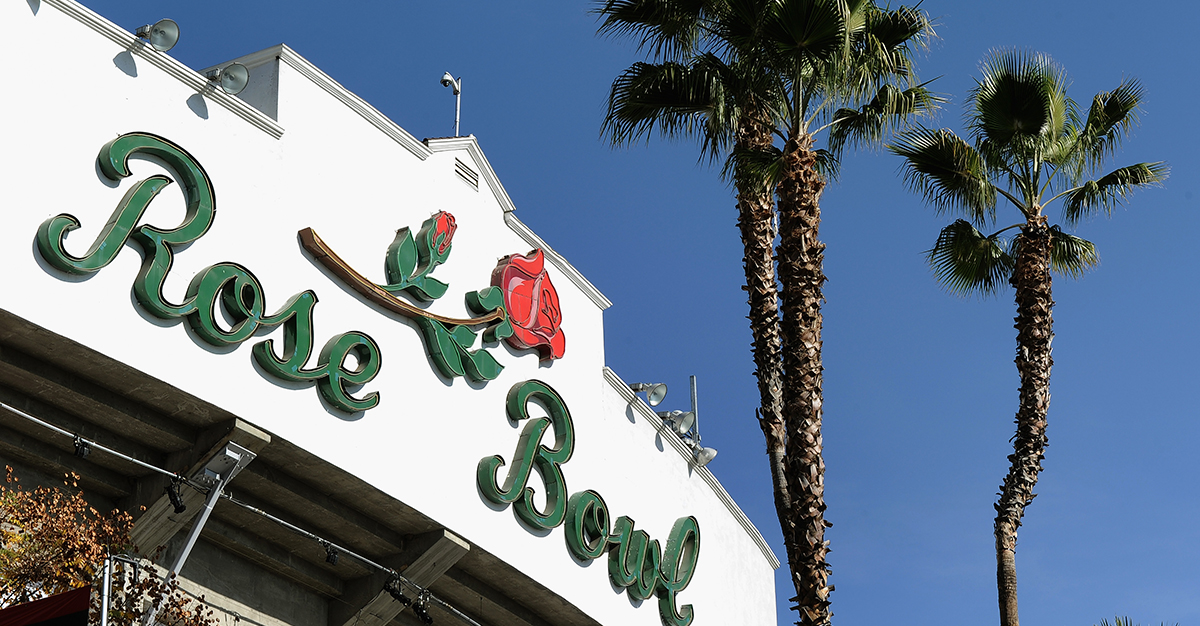 Harry How/Getty Images
ABC7 Eyewitness News in Los Angeles featured an embarrassing mistake during its segment on the Rose Bowl Game this week.
Apparently, the station featured Gonzaga in its background graphic instead of Georgia as part of the upcoming College Football Playoff matchup against Oklahoma.
Awkward.
It's going to be pretty difficult for Gonzaga to matchup against Oklahoma given that its football team hasn't played a game in 76 years.
But apparently it's not the first time the station has botched a graphic live on-air, given that there is an entire Twitter handle dedicated to its mistakes that seems to be updated frequently.
Either way, the real matchup between Georgia and Oklahoma will take place on Monday, January 1 at the Rose Bowl Stadium in Pasadena, California as part of the College Football Playoff semifinal.