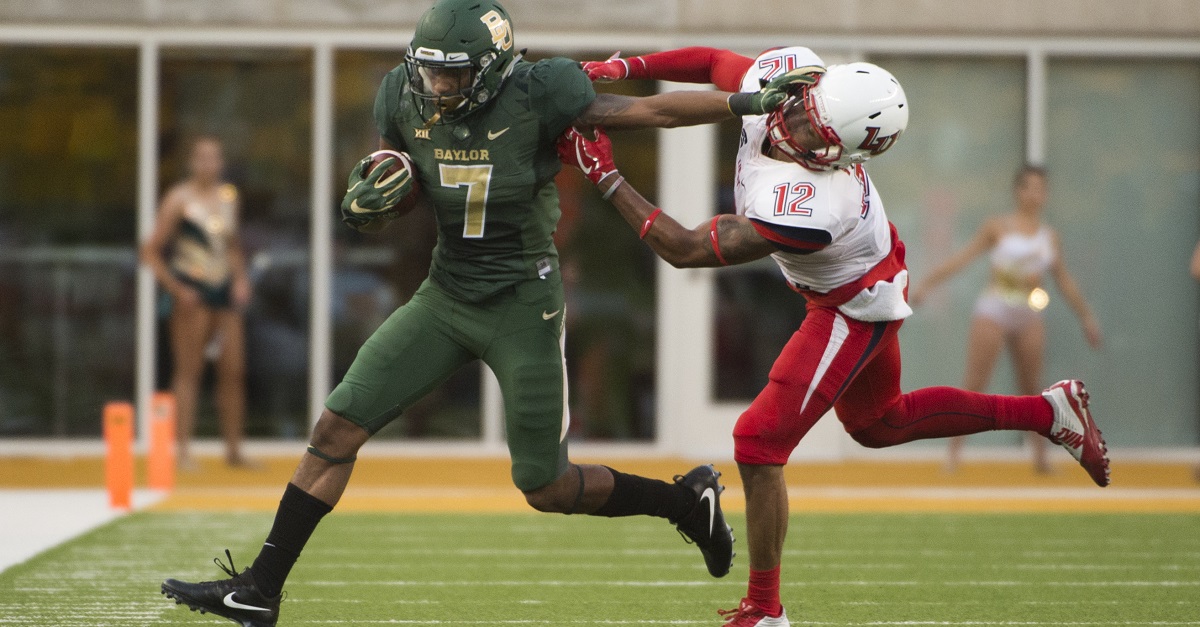 Cooper Neill/Getty Images
WACO, TX - SEPTEMBER 2: John Lovett #7 of the Baylor Bears breaks a tackle from Brandon Tillmon #12 of the Liberty Flames during the first half at McLane Stadium on September 2, 2017 in Waco, Texas. (Photo by Cooper Neill/Getty Images)
This won't be a game fondly remembered in the Baylor history books.
On Saturday night, Baylor fell to Liberty by a 48-45 score in Liberty's first game since announcing that they would be joining the FBS in the future.
Liberty was led by quarterback Stephen Calvert, who dominated with over 400 yards passing for the day. Receiver Antonio Gandy-Golden was the beneficiary of a lot of those yards, going for 192 receiving yards with two touchdowns for the game.
Baylor had a chance to potentially tie the game with a field goal late in the game, but the Bears' drive fell short as Liberty was victorious.
Baylor was a 30-point favorite in the game. The win was Liberty's first ever win over a current Power 5 school.
Liberty announced over the summer that they would be joining the FBS, and 2018 will be their first full season as an FBS member. Liberty will not be bowl eligible until the 2019 season, but they've already got an enormous win on their docket by upsetting Baylor on Saturday.
Not a good start to Matt Rhule's tenure in Waco.