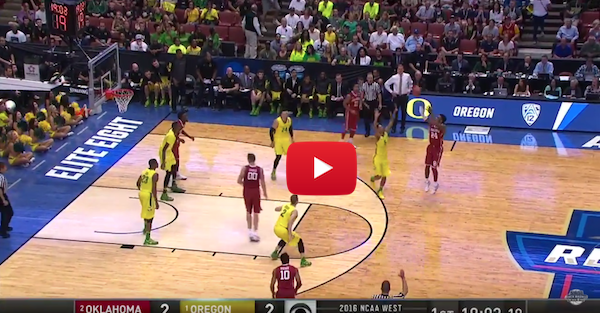 RELATED: Buddy Hield scores over 40 in triple OT loss to Kansas
Oklahoma's Buddy Hield is a bonafide baller and saved some of his best work of the season for the Elite Eight when he would join some elite company in an 80-68 win. He joined the likes of Carmelo Anthony with his 37 points against No. 1 seed Oregon.
He also made some serious conference history with his performance.
Hield shot 13-of-21 from the floor and made eight triples on his way to a big day in a huge game for OU. He was absolutely on fire and it got to Steph Curry levels of shooting at one point. He just refused to miss and he wasn't just taking layups and wide open shots. It was just incredible and now the Sooners will head to the Final Four in Houston next weekend.