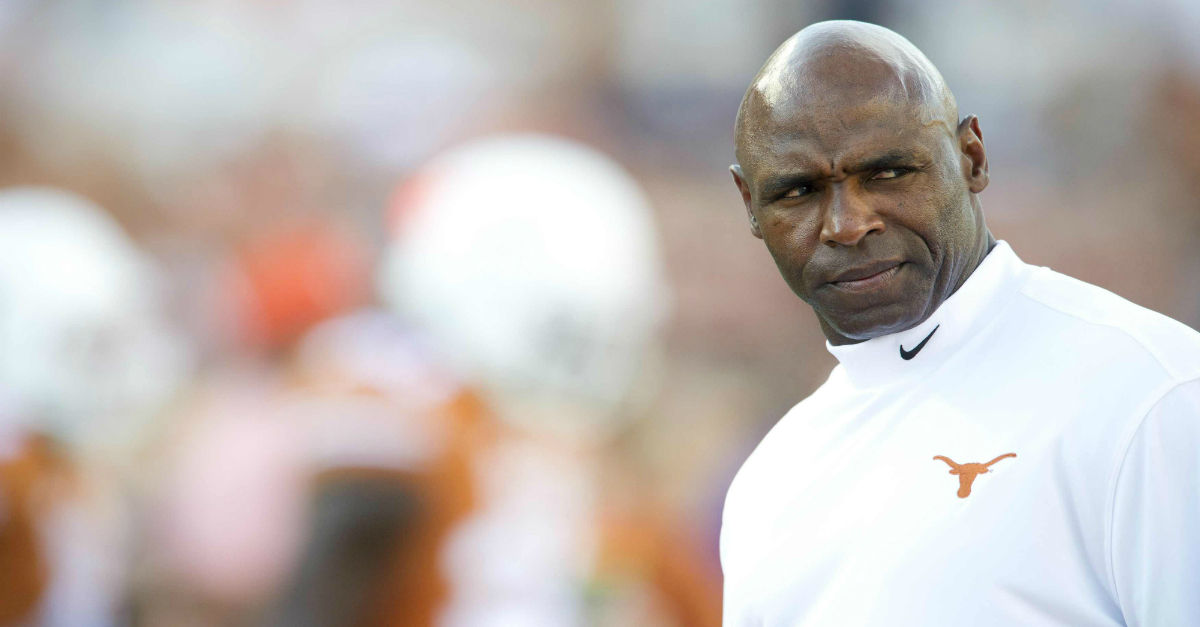 Cooper Neill/Getty Images
Kirk Herbstreit joined the late night SportsCenter crew to give a clearer answer on Texas and Charlie Strong's situation and whether he's been fired or not. Unfortunately, it's still what we all already know it to be; a total crapshoot.
RELATED: Report: Texas has made a coaching decision on Charlie Strong
If the Longhorn officials are going to fire Strong they should probably do it sooner rather than later. Hanging him out to dry like this while reports are coming out that he is being fired. This will make future coaches a little weary of signing on to coach if they can't even trust the administration to be up front about their job status.
RELATED: Texas AD tries to dispel rumors, but top reporters say otherwise
Strong has been a professional throughout this awful process and has somehow found a way not to call out the AD Mike Perrin even though he pretty much has every right to do so. Of course, Strong won't quit because that's not in his DNA and because he likely misses out on the buyout if he's fired rather than if he walks away.