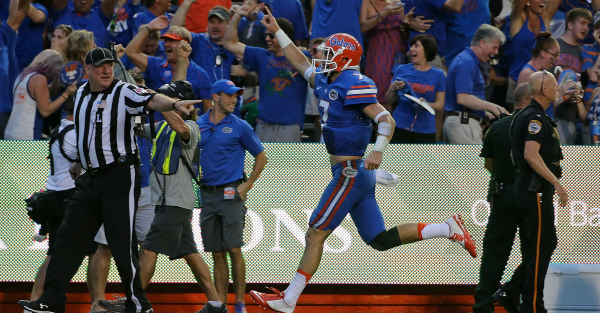 RELATED: We now know why Grier is transferring
________________________________________________________________________________________________________
Former Florida quarterback Will Grier has been on the lookout for schools to transfer to and took visits to Big Ten schools as well as Big 12 schools. It seems he's gone with the latter according to ESPN.
Grier threw 10 touchdowns and three interceptions and over 1,200 yards before being suspended for the a year by the NCAA. He also had two rushing touchdowns and 116 yards on the ground in the six games he played.
Grier will have to sit for a year per NCAA transfer rules and then still serve the last half of his suspension when he does become eligible for the Mountaineers.