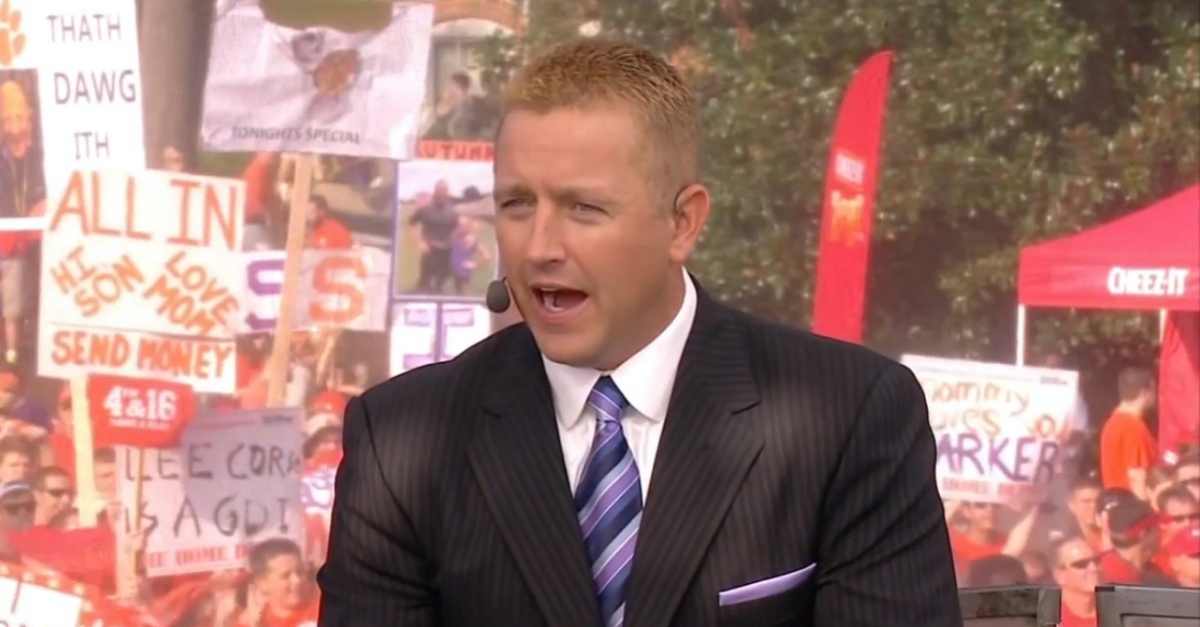 Clippit/Screenshot
If you are looking for a new head coach, Kirk Herbstreit wants you to stop what you are doing because he has just the guy for you.
After Iowa State jumped out to a 24-6 lead on Texas Tech on Saturday, Herbstreit said that anyone looking for a new coach should go after Iowa State's Matt Campbell.
Dear AD?s thinking of making a new hire I?ll save you your coaching search firm fee-go DIRECTLY to Ames, IA and get Matty Campbell FAST!!
Iowa State was not amused.
On top of getting the Cyclones out to what will likely be a 5-2 record after today, Iowa State also took down Oklahoma a few weeks ago in an impressive performance in Norman.
Campbell had inherited a team that had won eight total games over the previous three seasons, and now he has Iowa State on pace to make a bowl game in just his second year. This isn't the first job where Campbell has found success either, as Campbell had a winning record in each of his four full seasons at Toledo prior to his tenure at Iowa State.
Update: Iowa State did indeed defeat Texas Tech, winning 31-13 in Lubbock. Iowa State is now one win away from bowl eligibility.