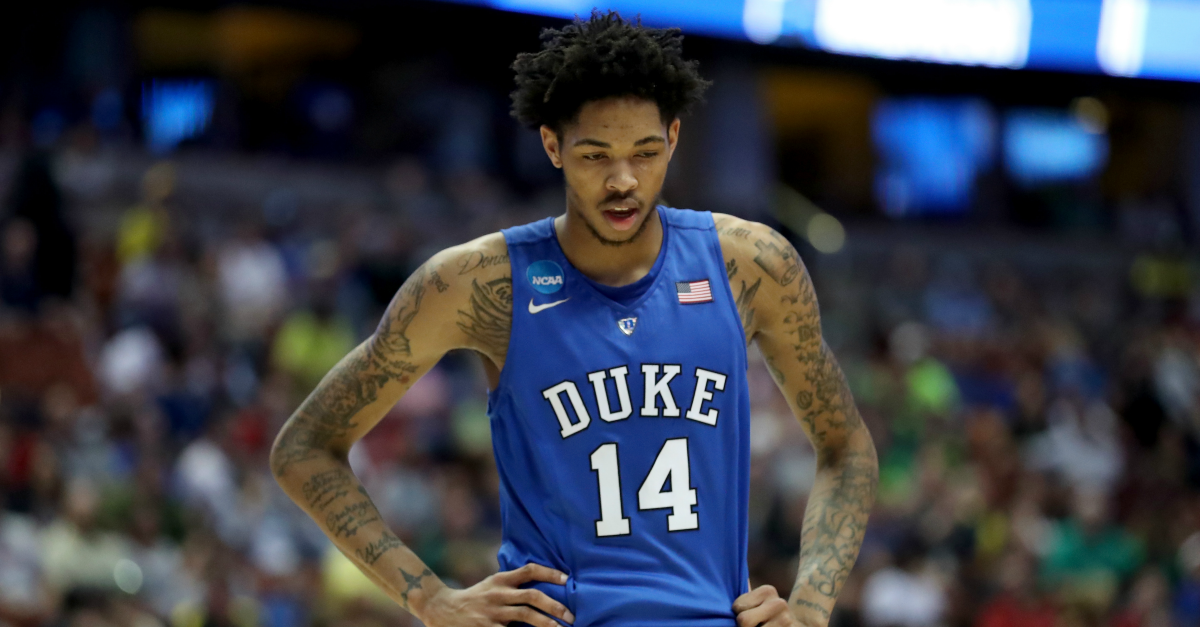 With the college basketball season over and the NBA Playoffs upon us, it's time to look at the fresh faces that might be joining those pros come June. ESPN's Jeff Goodman has been checking his sources to see who has been invited to the NBA Combine and the list is a long one.
The three Kentucky guys are on the list while Maryland's Melo Trimble and Diamond Stone join the entourage as well. Kentucky's Isaiah Briscoe is listed as an alternate, but he is likely to go back to Lexington once he realized he isn't quite ready for the NBA. Of course, the top two projected picks in the Draft are invited in Brandon Ingram and Ben Simmons.
An interesting name to keep an eye on is Thon Maker who was set to go to college this upcoming year, but opted to enter the Draft since he already graduated high school and was playing in a postgraduate program.
Some other names to look for at the combine who could really help themselves with a good workout:
Cat Barber (N.C. State)
Caris LaVert (Michigan)
Ben Bentil (Providence)
Denzel Valentine (Michigan State)
Marcus Paige (UNC)
Robert Carter (Maryland)