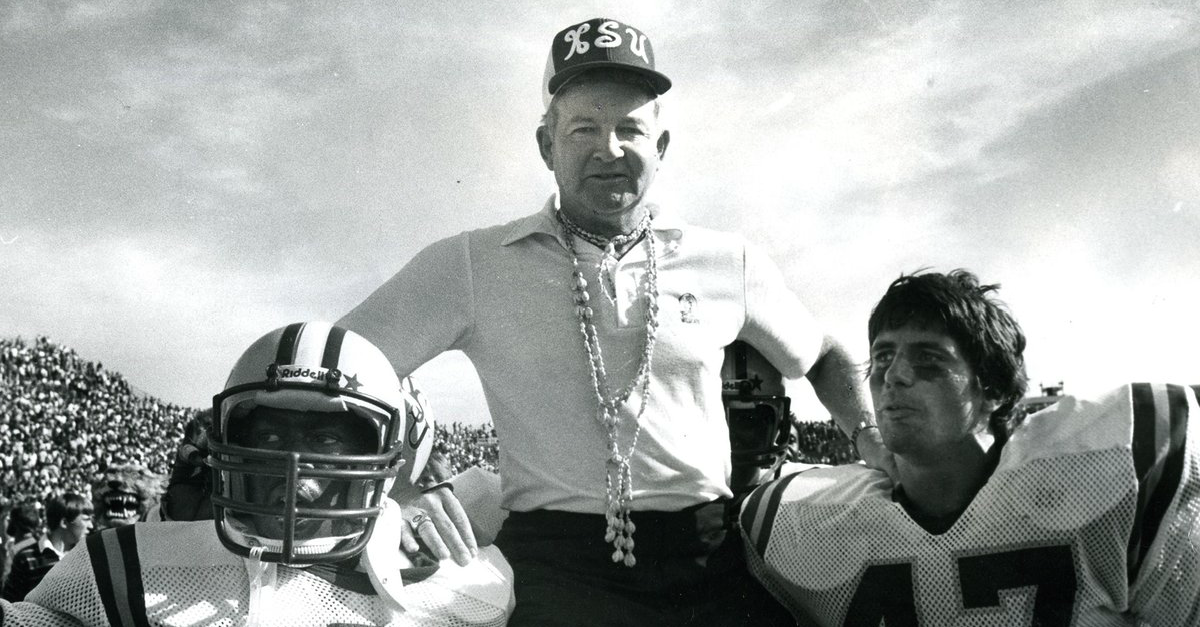 @KStateFB/Twitter
@KStateFB/Twitter
Jim Dickey, a former head coach for Kansas State and Big Eight Coach of the Year, has passed away at 84.
Mostly likely known as the man who led Kansas State to its first winning season in a dozen years, Dickey won the Big Eight Coach of the Year honor in 1982. He manned the helm for the Wildcats for eight seasons.
Dickey took over a program that went without a win in conference play for three consecutive seasons prior to his arrival. As he took the job, the Wildcats were stripped of 22 scholarships by the Big Eight because of violations committed by the previous staff.
It makes his accomplishments that much more impressive.
His impact in college football was not limited to Kansas State. He held various assistant coaching positions with Houston, Oklahoma State, Oklahoma, Kansas and Florida.
He would spend his last year coaching football for the Florida Gators in 1989 as a defensive backs coach.
Dickey was the father of the former Kansas State quarterback and former head football coach of North Texas, Darrell Dickey.
In 1982, he led Kansas to the Independence Bowl, the program's first-ever bowl appearance.
He went 24-54-2 overall as Kansas State coach.
Our thoughts go out to the Dickey family, as well as his extended friends and colleagues within the Kansas State bubble.