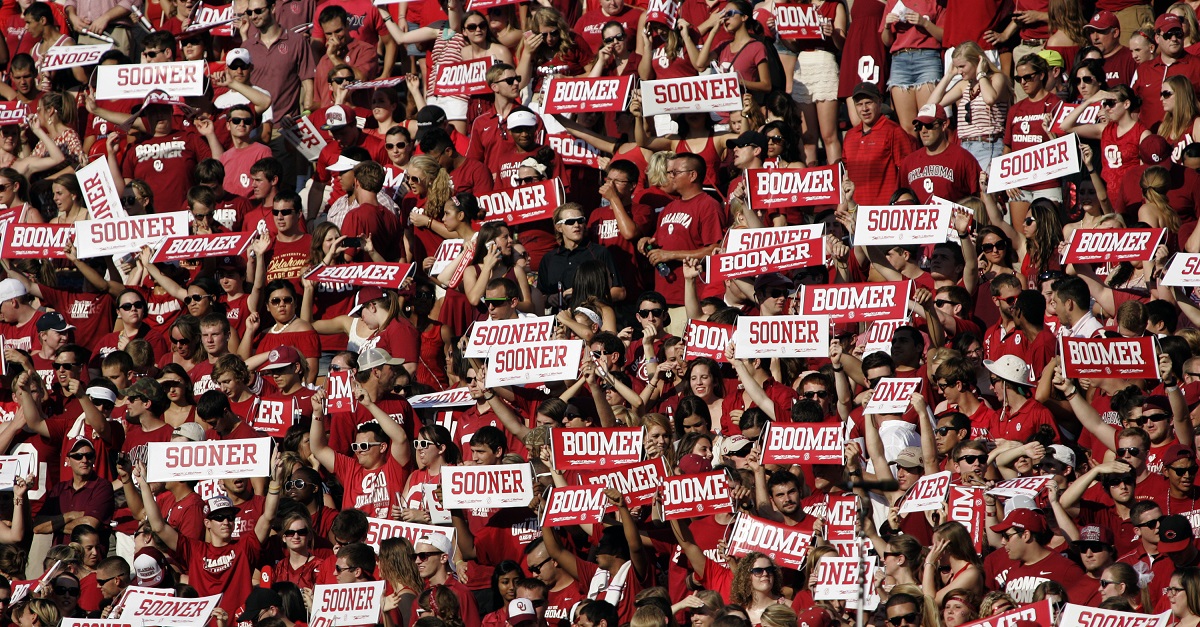 Brett Deering/Getty Images
NORMAN, OK - SEPTEMBER 7: Oklahoma Sooners fans hold up signs before the game against the West Virginia Mountaineers September 7, 2013 at Gaylord Family-Oklahoma Memorial Stadium in Norman, Oklahoma. Oklahoma defeated West Virginia 16-7. (Photo by Brett Deering/Getty Images)
Former Oklahoma Sooner and All-American Jimbo Elrod has passed away at age 62. He was a huge part of the Sooners teams that won National Championships in 1974 and 1975. He was involved in a car crash, which is was killed him, but his wife is still alive although injured.
These are the details we have:
And Oklahoma legend Brian Bosworth is sending his condolences and prayers as well:
Elrod was taken in the fifth round of the 1976 NFL Draft and played for the Kansas City Chiefs and the Houston Oilers during his professional career. He was a radio talk show host at KOKC (AM) 1520, the flagship station for the University of Oklahoma.
[h/t The Spun]