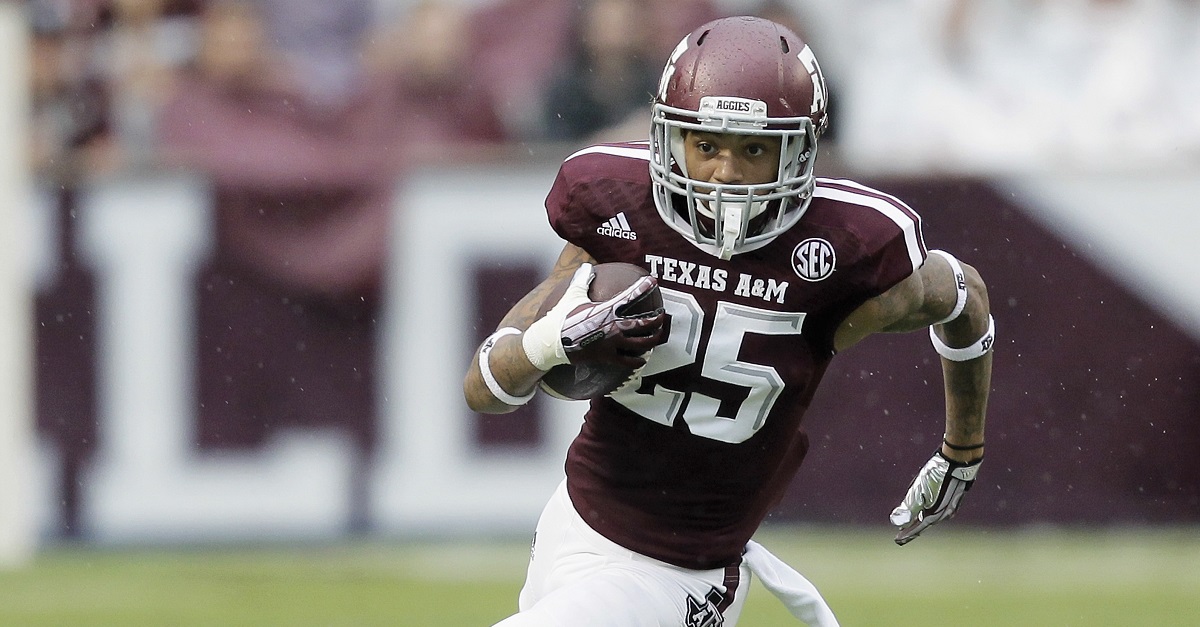 Bob Levey/Getty Images
Photo by Bob Levey/Getty Images
LaQuvionte Gonzalez was supposed to be a breakout star for the Kansas Jayhawks this year as he was the second-leading receiver for the team last year. However, he's been dismissed for an unspecified violation of team rules according to KUSports.com in his would-be senior season.
Gonzalez caught 62 passes for 729 yards, contributing three touchdowns on offense last season while also returning kicks. He had 28 returns for a total of 601 yards and a touchdown, which averaged out to about 21.5 yards per return. He had a few explosive plays last year including a 99-yard kick return for a touchdown as well as the school's third-longest play from scrimmage when he caught a 95-yard touchdown pass.
Gonzalez appeared in a total of 14 games at Texas A&M in two years and transferred to Kansas after his sophomore season. He took a redshirt year while he had to sit out — due to NCAA rules — so that retained his junior status for last season. He recorded a total of 317 reception yards on 26 catches with the Aggies.