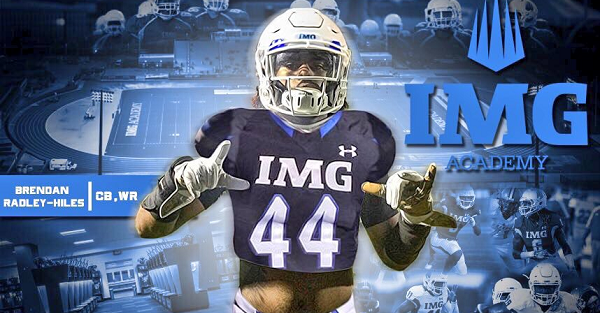 Brendan Radley-Hiles/Twitter
One of the top recruits of the 2018 class appears to be available once again.
On Tuesday night, four-star corner Brendan Radley-Hiles (5-foot-10, 183 pounds, Bradenton, Fla.) announced that he had decommitted from Nebraska. He left this sincere message on Twitter as a statement on his decommit:
This is a huge blow to Nebraska's 2018 class, which could see more decommits in the future with head coach Mike Riley having an uncertain future with the school under a new athletic director. Radley-Hiles was Nebraska's top commit per 247Sports, and now the Huskers are down to just 10 pledges for the 2018 class.
As for Radley-Hiles, Oklahoma and Clemson appear to be emerging schools for his commitment; he took an official visit to Oklahoma last week, and he has a future visit set up for Clemson.
Radley Hiles is rated as a Top 10 cornerback in the nation by both 247Sports and Rivals. Rivals has him rated the highest, placing him as the No. 4 cornerback of the 2018 class.