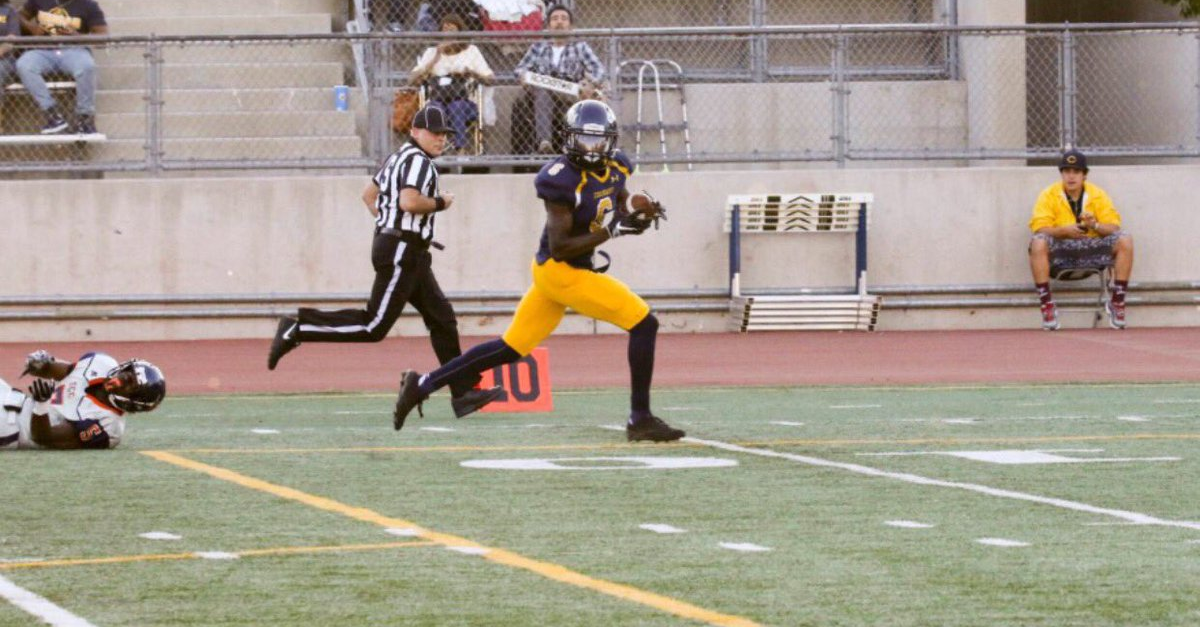 Twitter/@Primetime_jet
Marquise Brown was down to a few schools in his decision coming out of College of the Canyons. The JUCO transfer had taken official visits to West Virginia, Oklahoma and USC. But it looks like the Hollywood, Fla. native is headed out west.
RELATED: Top JUCO receiver Marquise Brown set to choose between two schools
Brown is the No. 3 JUCO receiver in the country and No. 13 overall recruit. He will come in and the Sooners are hoping he can produce the kind of season Dede Westbrook had that led to him earning a Heisman ceremony invitation. The 5'11", 170-pound receiver has a similar build to Westbrook and Sterling Shepard so it's not out of the realm of possibility to have a great year.
Here are some of his highlights:
[h/t The Spun]