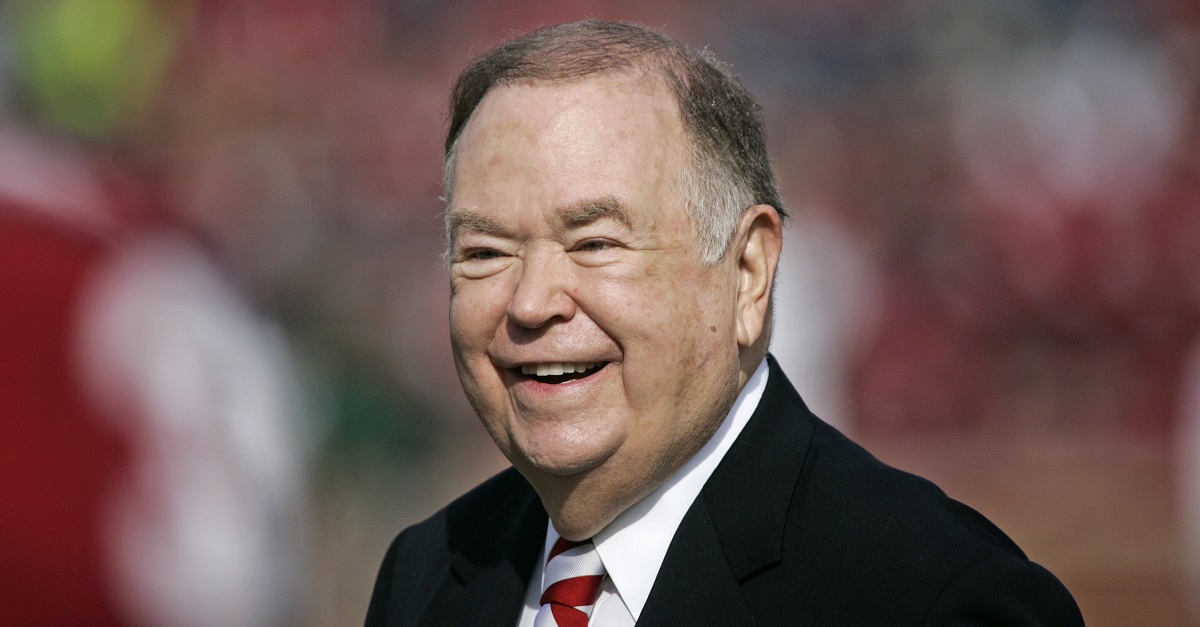 Brett Deering/Getty Images
NORMAN, OK - NOVEMBER 10: President of University of Oklahoma David Boren walks off the field before the game against the Baylor Bears November 10, 2012 at Gaylord Family-Oklahoma Memorial Stadium in Norman, Oklahoma. Oklahoma defeated Baylor 42-34. (Photo by Brett Deering/Getty Images)
Oklahoma President David Boren has been one of the most vocal supporters of conference realignment and has said on several occasions that he would move the Sooners to other conference if the opportunity arose. After scaring the rest of the Big 12 with some insecurities and putting Oklahoma near the top of the conference in just about every regard, Boren will retire at the end of the 2017-18 school year in June. Here's the official announcement:
The 76-year old Boren has served as the president of the university for 23 years and was a U.S. governor and senator before that. In fact, he was the youngest governor in Oklahoma history at age 33.
It was also behind Boren's prodding that the Big 12 added back a championship game for this season after only one team made it to the College Football Playoff the three years it has existed.