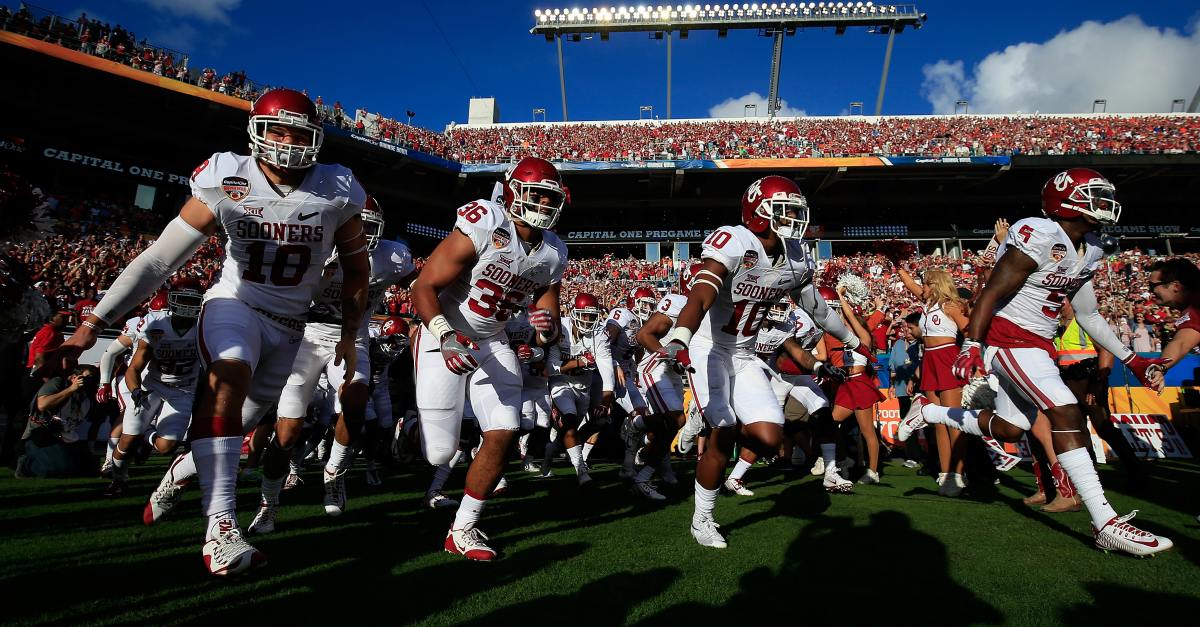 University of Oklahoma president David Boren is a huge advocate of Big 12 expansion. However, it seems that his board of regents has exactly the opposite feelings on the subject. Max Weitzenhoffer, the Oklahoma Sooners board of regents chairman, told CBS Sports he will try to convince influential OU president David Boren to ditch Big 12 expansion.
RELATED: One school is already lobbying for a Big 12 expansion spot
Despite Boren being the president of the university, the regents seem to get the last say on whether Oklahoma will vote for expansion or not. During spring meetings in Phoenix, coaches and athletic directors were shown analytics showing the league has a 62 percent chance of getting in the College Football Playoff in any given year.
RELATED: Big 12 hires consulting firm to tell them what every fan already knows
Boren has been the conference's most outspoken advocate of Big 12 expansion. The conference's presidents will gather May 31 to June 3 at the Big 12 meetings, where the issue will be discussed further. It should be interesting to see if Oklahoma changes its stance on expansion during the meetings and that will tell us exactly how much power the regents hold at Oklahoma.