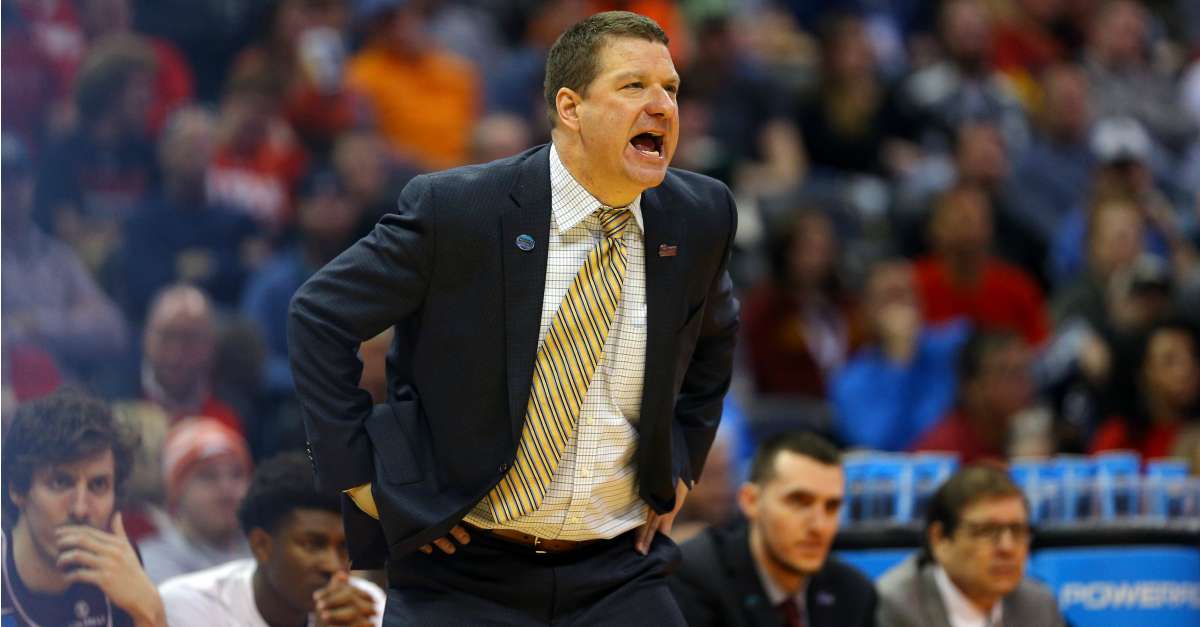 RELATED: Memphis gets a big time coach
---
Everyone has the right to switch jobs, but this takes the cake.
About a week after accepting the head coaching job at UNLV, Chris Beard quit — to become the new head coach for the Texas Tech Red Raiders.
Tubby Smith bolted for Memphis and so Beard couldn't resist the pull of Texas Tech, where he spent 10 years as an associate head coach. He had to pay a $1 million buyout to get out of the UNLV deal and, apparently, really wants to be there.
Beard was a first-time head coach at a D-I school last season with Arkansas-Little Rock. He led the team to a 30-5 mark and 17-3 in the conference (including the conference tournament). His Trojans won the Sun Belt Conference tournament to get to the NCAA Tournament and promptly upset Purdue in the first round.
If you think this isn't sitting well with UNLV, you would be right UNLV?s athletic director Tina Kunzer-Murphy was none too pleased with Beard as you can tell from this statement:
?This unprecedented move is extremely disappointing to the president (Len Jessup) and I, for our program and to our fans,? Kunzer-Murphy said. ?Our search process allowed us to develop a deep pool of qualified candidates, from which we will select a great coach who really wants to be here and who will honor his commitments in leading the Runnin? Rebels.?
I would be pretty peeved too if the coach I just hired a week ago bolted. There has never been a bait and switch quite like this in the college basketball coaching ranks and it may be a while before we see this again.
[h/t Deadspin]