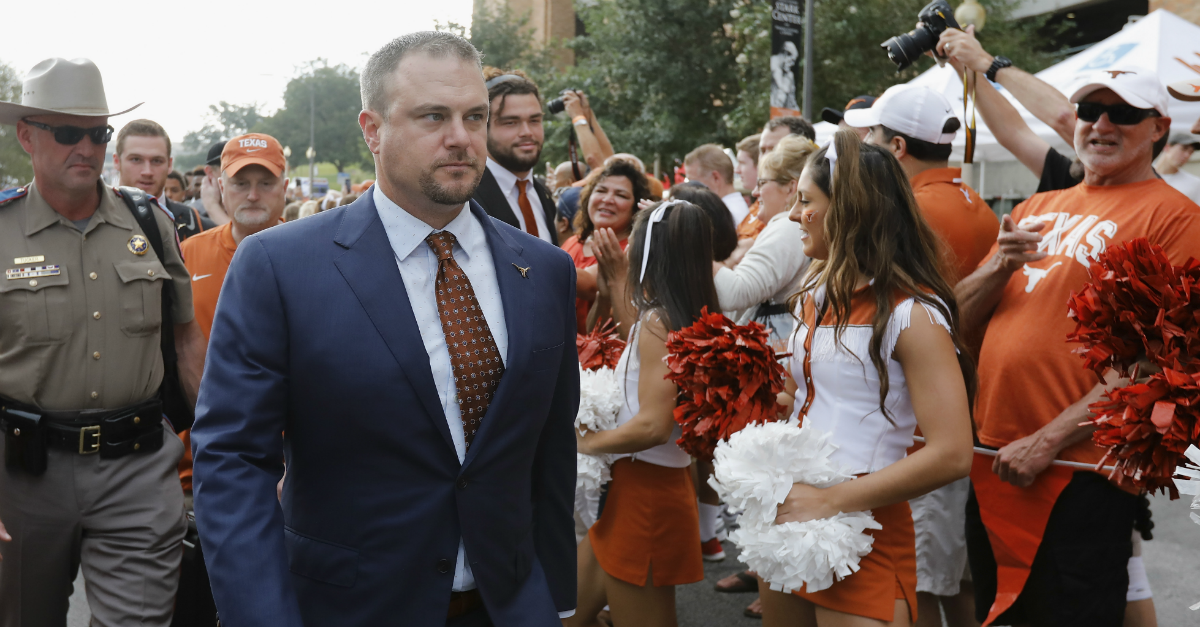 Tim Warner/Getty Images
AUSTIN, TX - OCTOBER 21: Head coach Tom Herman of the Texas Longhorns walks into the stadium prior to the game against the Oklahoma State Cowboys at Darrell K Royal-Texas Memorial Stadium on October 21, 2017 in Austin, Texas. (Photo by Tim Warner/Getty Images)
Reggie Hemphill-Mapps, a former four-star wide receiver prospect, is transferring out of the Texas Longhorns football program.
The announcement was made while National Signing Day was dominating the college football landscape. The youngster made his intentions known on the mean streets of Twitter.
A member of the 2016 recruiting class, after redshirting as a true freshman, Hemphill-Mapps finished tied for second on the team in receptions with 37 last season. His 402 receiving yards were good for third on Texas.
Per NCAA transfer rules, barring any unforeseen exceptions or waivers, the receiver will have to sit the upcoming season before becoming eligible to play in the following voyage.
"It's disappointing," Tom Herman said during his National Signing Day press conference. "We wish Reggie the best and hope he finds what he's looking for out there. But next man up."
It is not yet known where the talented receiver will end up transferring to. Known as a bit of a burner, playing in special teams roles for the Longhorns last season as well, he brings more than just being a receiver to the table.
We will keep you updated in regard to his movement when it becomes available.