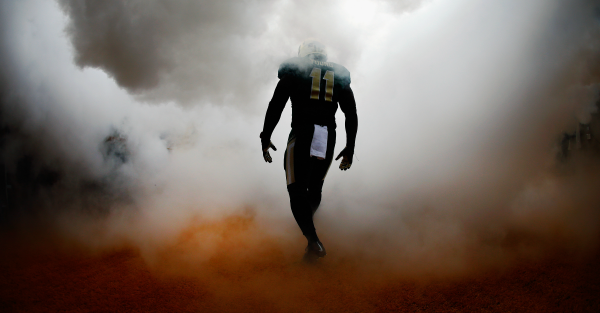 RELATED: Baylor facing Title IX lawsuit in wake of sexual assault incident
_______________________________________________________________________________________________________
Baylor has been under heavy scrutiny because of a serious lack of investigation into sexual assault claims against football players. ESPN's Outside the Lines now has learned that it took the university an entire two years to investigate a police report that says Baylor football players sexually assaulted a woman.
In 2013, the Waco Police Department wrote in a police report that it had informed Baylor officials about an off-campus incident involving former All-Big 12 tight end Tre'Von Armstead and former practice squad player Myke Chatman. Waco police also told the alleged victim they had contacted Baylor, but Baylor didn't begin looking into the allegations until Sept. 11, 2015.
Armstead was kicked off the team last fall for a "team rules violation" and was expelled from the school in February. Neither Armstead nor Chatman was charged with a crime, in large part because the alleged victim told Waco police she was too drunk to remember exactly what occurred that night and that she didn't wish to pursue charges against the players, given her state of mind.
There are several conflicting reports on how the 2013 alleged incident occurred, with Armstead claiming something entirely different from several other witnesses and the alleged victim herself. The bigger issue is why the university took so long to investigate these claims knowing that Title IX laws require them to look into these cases in a timely manner.