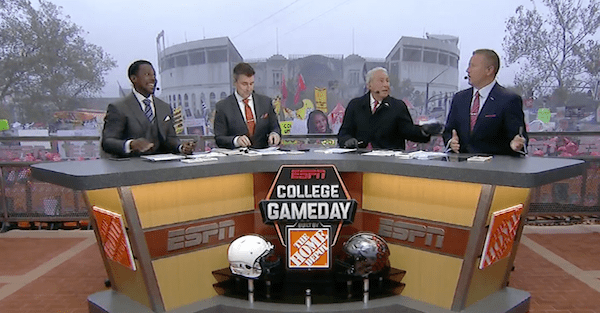 Clippit screenshot
There are plenty of big-time matchups in Week 9, and we may have yet another upset on our hands if Lee Corso is to be trusted.
On College Football GameDay, Corso said the TCU Horned Frogs are going down against No. 25 Iowa State on the road at 3:30 p.m. ET.
Iowa State comes into the game 5-2 on the season, with losses to Texas and Iowa.
Behind quarterback Kenny Hill, this is one of TCU's final huge matchups on the road to a College Football Playoff berth.
Quarterback Jacob Park took a leave of absence earlier in the season, making way for Kyle Kempt.