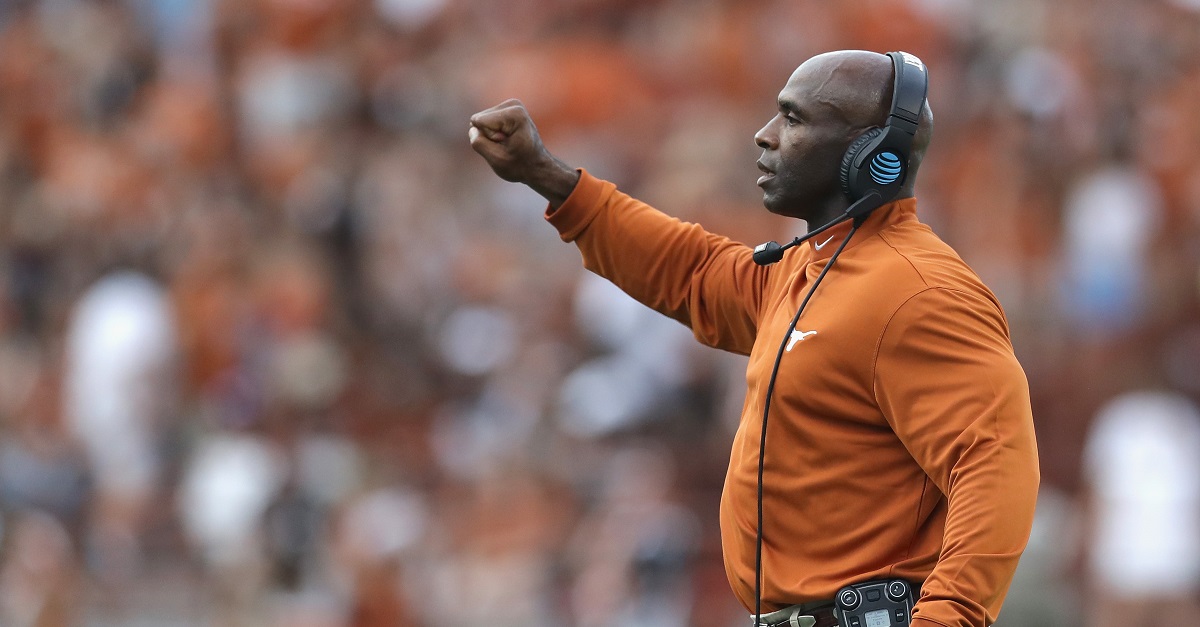 Ronald Martinez/Getty Images
AUSTIN, TX - SEPTEMBER 04: Head coach Charlie Strong of the Texas Longhorns reacts during the first half of the game against the Notre Dame Fighting Irish at Darrell K. Royal-Texas Memorial Stadium on September 4, 2016 in Austin, Texas. (Photo by Ronald Martinez/Getty Images)
I'm an advocate of one thing when comes to coaches on the hot seat: if you are the school and you know it's absolutely over, just go ahead and pull the trigger. Getting fired is obviously brutal, but wallowing in the job when you know it's over is just awkward for both parties.
Well, that's what Texas is now doing to Charlie Strong.
After the initial and apparently false report that Strong was fired on Saturday night, it now appears that Texas is willing to wait until after the Longhorns' final game against TCU before making the firing official.
Related: Charlie Strong's interview after Kansas loss is just heartbreaking
That's right, apparently Strong is just working as usual while the school withholds his official fate from him.
This likely isn't like the LSU situation last year where Les Miles was able to save his job by winning out the season. Everything seems to indicate that Strong is finished with Texas, so why don't they just go ahead and pull the trigger and get it over with?