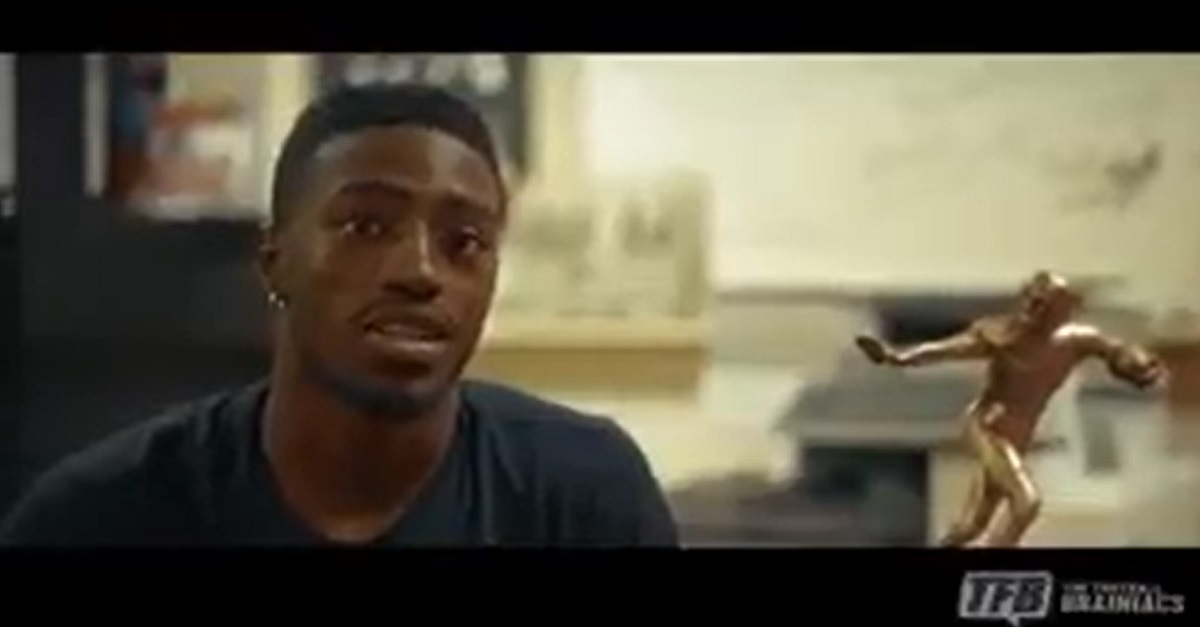 D'Shawn Jamison/Twitter
One of the top recruits in college football is no longer uncommitted!
On Saturday, four-star cornerback D'shawn Jamison (5-foot-10, 174 pounds, Houston, TX) announced via a Twitter video that he had committed to Texas.
Related: Tennessee suffers 4-star decommit after loss to South Carolina
Jamison picked the Longhorns over five finalists consisting of Oregon, USC, Michigan, and TCU.
Texas lost to No. 12 Oklahoma by a 29-24 score on Saturday, but getting Jamison's commitment will have to serve as a worthy consolation present here. Jamison is ranked as a high four-star recruit, and his commitment bring Texas' pledge total to 19 for the 2018 recruiting class.
Texas currently has the No. 2 ranked class in the nation, per the 247Sports Composite rankings.