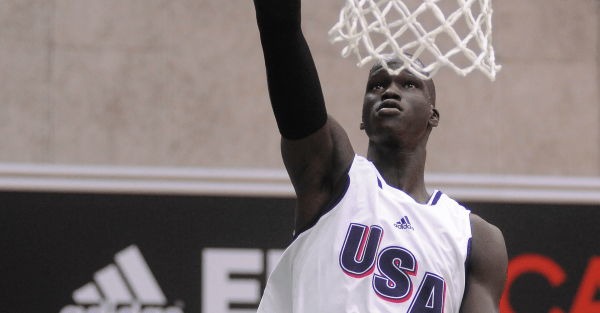 RELATED: Thon Maker could throw wrench into the NBA Draft
______________________________________________________________________________________________________
Thon Maker declared for the NBA Draft a few weeks ago and it looked like he might not be able to actually get drafted because of eligibility issues. However, those have been resolved and it looks like Maker will be available to get drafted by whoever is willing to take the chance on him.
No one really knows where he will end up as guys like Skal Labissiere and Cheick Diallo are of similar build and have actual college experience. However, that same experience might put them below Maker as neither of those guys really played as well as people thought they would in their freshmen seasons at Kentucky and Kansas.
On Chad Ford's (ESPN) big board he has Skal ranked as the 16th best prospect into the draft while Maker is at No. 20 and Diallo checks in at No. 32.