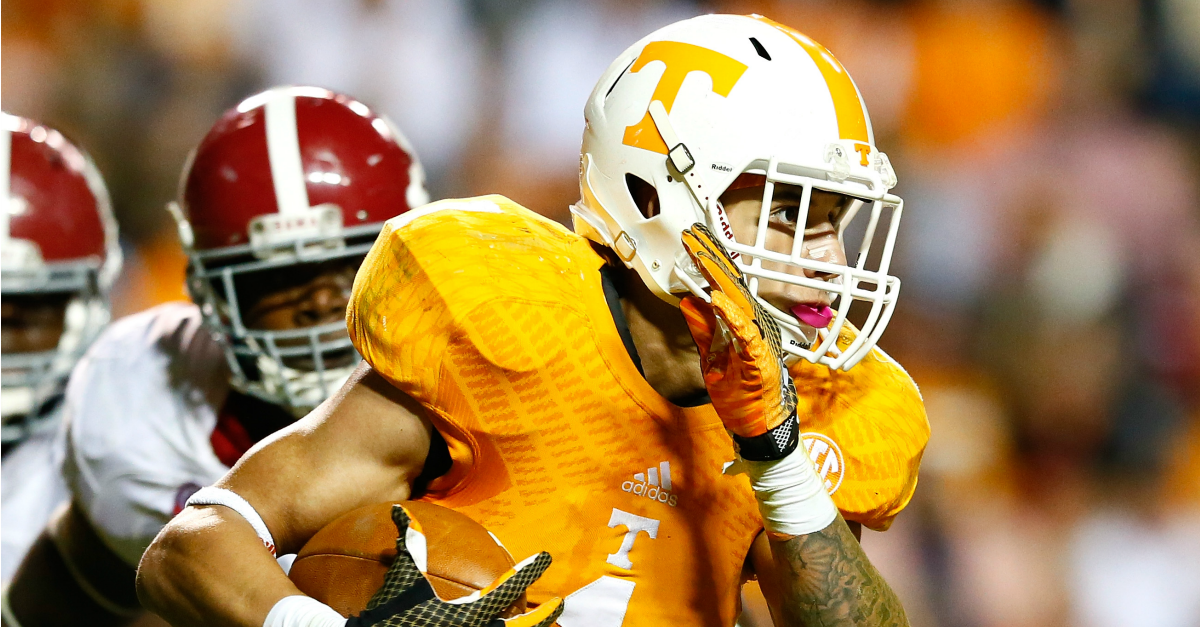 It's not often that a current collegiate player dwarfs his professional counterpart, but that is most definitely this case for Tennessee's Jalen Hurd and two-time Pro Bowler DeMarco Murray. The two were hanging together — for whatever reason — and if Murray was trying to look like he was in the one in the NFL, he might have just failed.
RELATED: Derrick Henry made Mark Ingram look tiny
Hopefully Hurd can continue to improve and potentially end up a Pro Bowler himself in due time. Don't call Murray the little man though as he did end up becoming the all-time leader in four different categories at Oklahoma before he turned pro.
[h/t Saturday Down South]