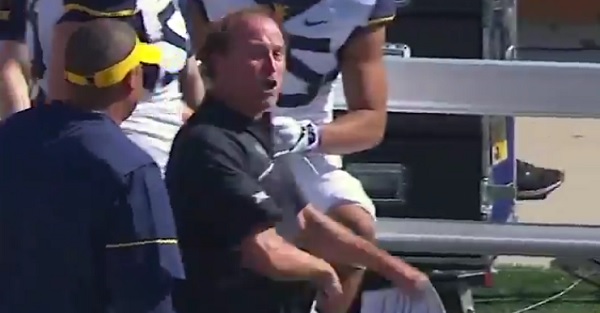 Twitter/FOX Sports
Apparently one official forgot to turn off his in-stadium microphone at a critical point in the game between West Virginia and Texas.
West Virginia coach Dana Holgorsen was upset after a kick-catch interference call took away a fumble recovery by his Mountaineers. Holsgorsen let the head official have it, and it appears that the entire stadium was party to that conversation.
Apparently that wasn't the first time in the game that Holgorsen was upset.
Take a chill pill, Coach.