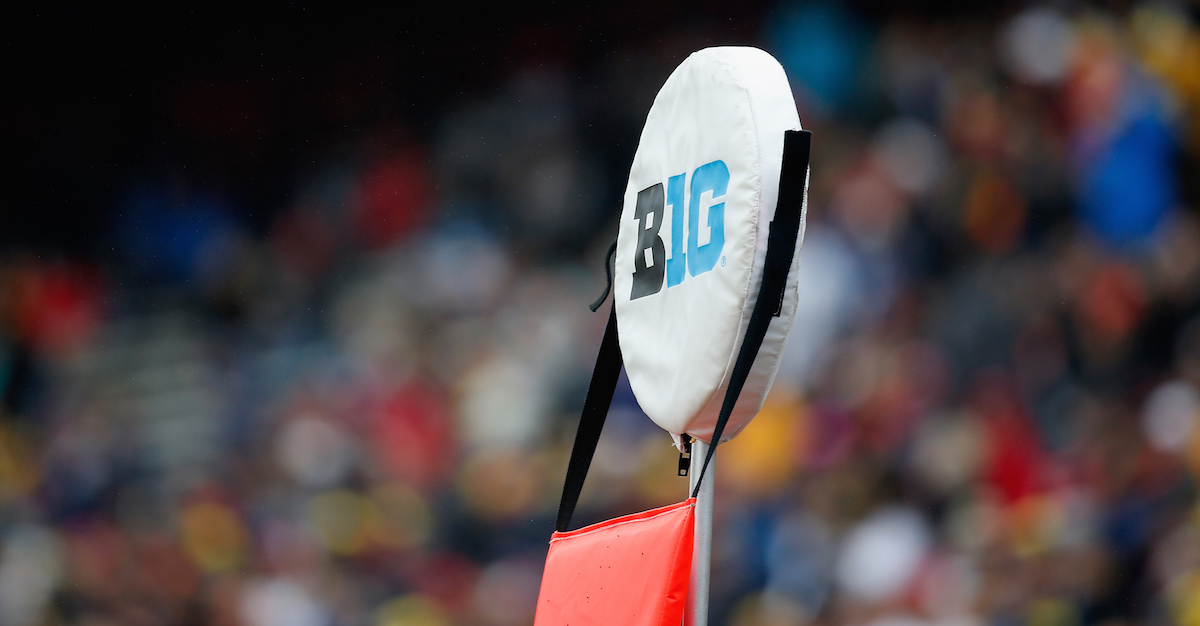 Rob Carr/Getty Images
COLLEGE PARK, MD - OCTOBER 03: A Big 10 yard maker is shown during the second half of the Michigan Wolverines and Maryland Terrapins game at Byrd Stadium on October 3, 2015 in College Park, Maryland. (Photo by Rob Carr/Getty Images)
Before Maryland's spring game on Saturday, second year coach D.J. Durkin received two commitments from a pair of four-star linemen.
Four-star defensive tackle Austin Fontaine and four-star offensive guard Evan Gregory—who are teammates at DeMatha Catholic High School in Hyattsville, Maryland—both committed to the Terrapins within minutes of each other on Saturday.
Related: Former all-Big 10 athlete killed in tragic car crash at the young age of 27 
Durkin signed two players from DeMatha Catholic in the 2017 class, including four-star running back Anthony McFarland. Maryland has established a pipeline from the prep school, as eight players from the school have committed to Maryland since 2016.
Fontaine is the No. 7 defensive tackle for the Class of 2018 according to 247Sports, and he is the No. 4 player from the state of Maryland. He is also the No. 69 overall player in the class.
Gregory is the No. 14 guard in his class and the No. 10 player from Maryland.
Maryland is currently ranked No. 27 overall for 2018, and they have five total commitments.
(h/t Testudo Times)