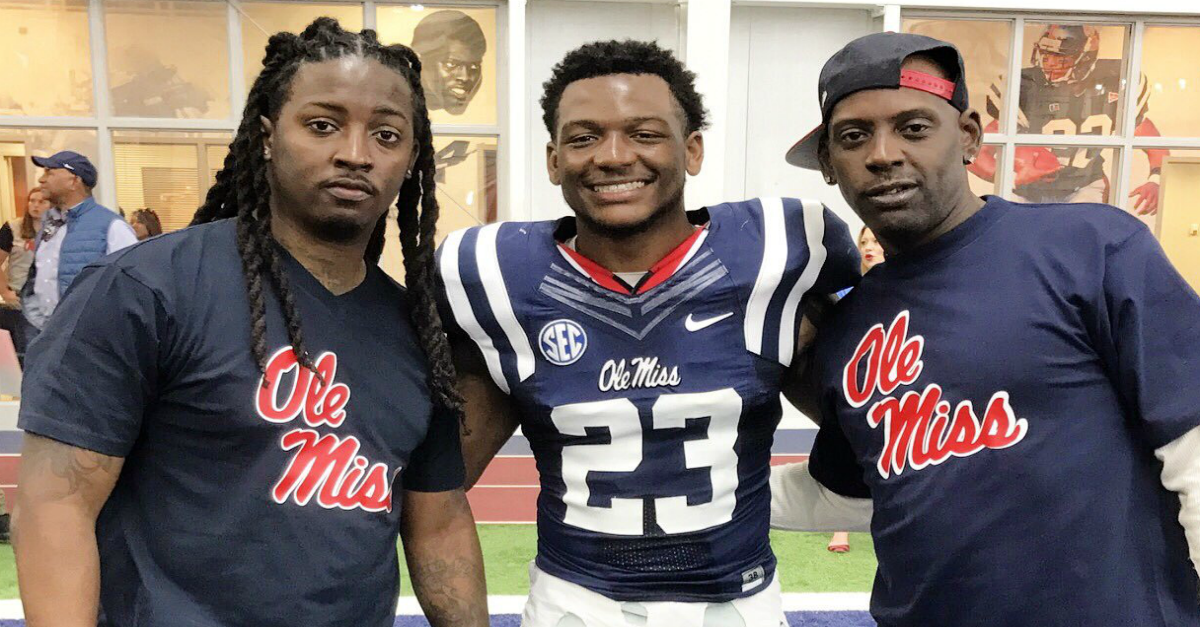 @Breondixon_4/Twitter
@Breondixon_4/Twitter
Former UCF Knights coach Scott Frost is already doing damage at his new home. Breon Dixon, a former four-star defensive prospect, announced his decision to transfer to the Nebraska Cornhuskers on the mean streets of Twitter.
Dixon signed with Ole Miss coming out of high school after being committed to Georgia. He played defensive back in three games last season as a true freshman, registering five tackles.
A member of the 2017 recruiting class, per NCAA transfer rules, Dixon will have to sit out next season before being eligible for the following campaign.
It is certainly worth noting that there might be an exception made in the case of this specific transfer. The NCAA might allow some players leaving Ole Miss an exemption, one-time free pass to transfer without penalty. This is due to the Rebels getting hit hard with sanctions.
There is no guarantee that Dixon will receive such a waiver, or that the NCAA will even go through with that practice, but it is something to monitor — especially if Dixon applies for such a waiver.
Considered a versatile defender, Dixon can play any of the defensive back spots or even line up closer to the line of scrimmage, playing some linebacker.