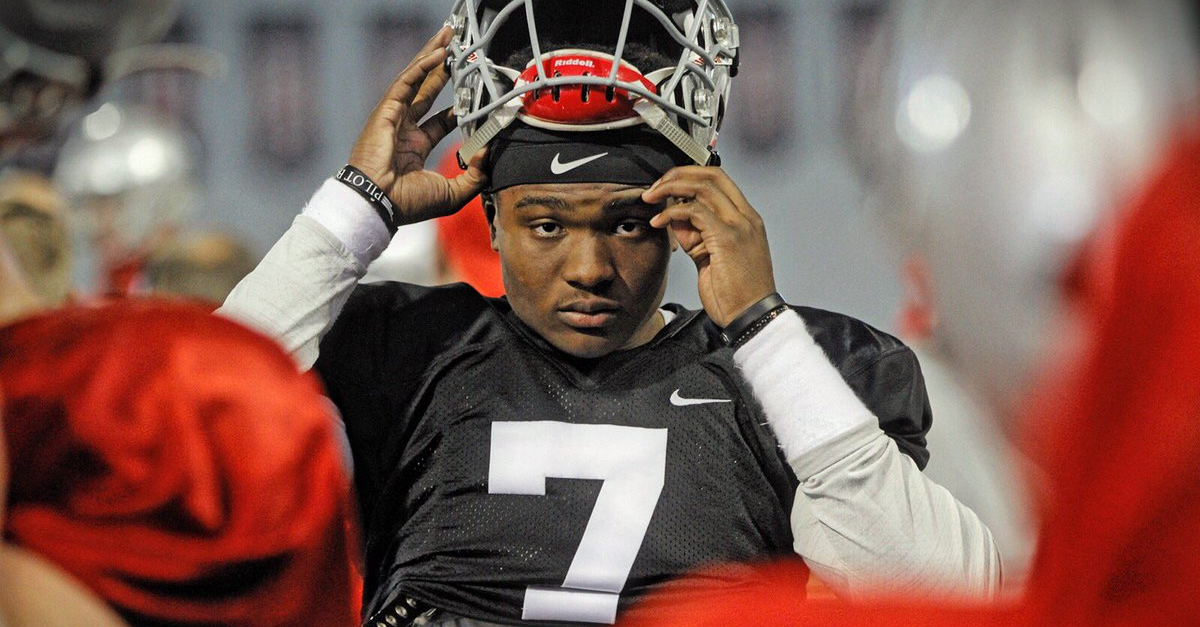 Twitter/@dh_simba7
This offseason has been one that's featured some serious superlatives from some Buckeye legends. First, Cris Carter said that freshman Trevon Grimes will be the "next great one" and put him in the same group as Odell Beckham Jr., Larry Fitzgerald and Antonio Brown. Now former Ohio State linebacker Chris Spielman is saying another Buckeye will be a Heisman contender.
RELATED: Cris Carter says Trevon Grimes will be the next "great one"
He's saying all of this despite the fact that Haskins is fighting for the right to be the second QB on the depth chart this spring and hasn't gotten any meaningful snaps yet. He is competing with redshirt sophomore Joe Burrow for the second spot behind J.T. Barrett so to call him a Heisman candidate — even if it is in the future — seems a little far fetched and frankly an overestimation of skills at this point in time.
[h/t The Spun]