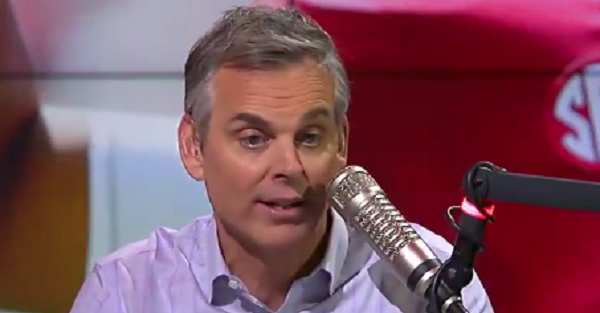 @TheHerd/Twitter
@TheHerd/Twitter
Wisconsin is currently 11-0 after beating No. 24 Michigan, 24-10, and there's a very real chance the Badgers could make the College Football Playoffs this season.
It's going to be tough, because even an undefeated, Big Ten champion Wisconsin team is going to need some things to break their way in order to make the CFP, but the Badgers are clearly one of the top teams in the nation — and at the very least they should end up playing in a New Year's bowl game.
At the very least, Wisconsin is two games away from being Big Ten champions again, and that's something that matters quite a bit in terms of in-conference prestige.
So yes, Wisconsin has been great this season and even if the CFP doesn't shake out their way, there's no taking away how good this team has been. There's also no taking away the job that head coach Paul Chryst has done for the Badgers this season. No, they haven't had the toughest schedule, but in the past two weeks, the Badgers have beaten No. 20 Iowa and now Michigan pretty handily.
That's two Top 25 teams in a row that Wisconsin has beaten by a total score of 62-24.
Cryst deserves a ton of credit for what he's been able to do with Wisconsin, and apparently, that's credit that Colin Cowherd, resident FS1 shock jock, is finally ready to give him. Credit he obviously didn't give to Chryst before.
Here's Cowherd on Twitter:
Looking for proof of how good Chryst has been for Wisconsin, just take a look at the numbers.
Since taking over in Madison he's gone 32-6. He's won at least 10 games in each of his first three seasons and he's 2-0 in bowl games so far.
In fact, per ESPN's Mitch Sherman, after Wisconsin's win over Michigan, Chryst has become only the second coach since 1996 to win 20 or more of their team's first 25 Big Ten games. The only other coach who has done that since 1996 in Urban Meyer, which really shows you just how good the Wisconsin has been.
Credit? You bet he deserves it.