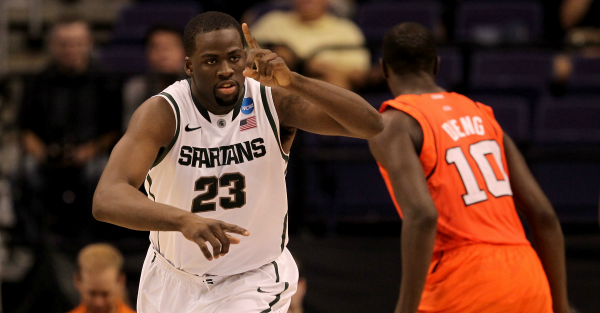 Former Michigan State star and current Golden State Warriors star Draymond Green was pretty upset about his alma mater's loss to Middle Tennessee State in the first round of the NCAA Tournament.
He wasn't the only one having issues grasping this loss concept though as the rest of Twitter seemed to lose its mind too. However, there was one Twitter user who got the best of Green and that was his own mom!
Got heem! Mama Green came out of the gate guns blazing and holding nothing back. Gotta love a mom who can throw a jab at her own son every once in awhile.
[h/t SBNation]