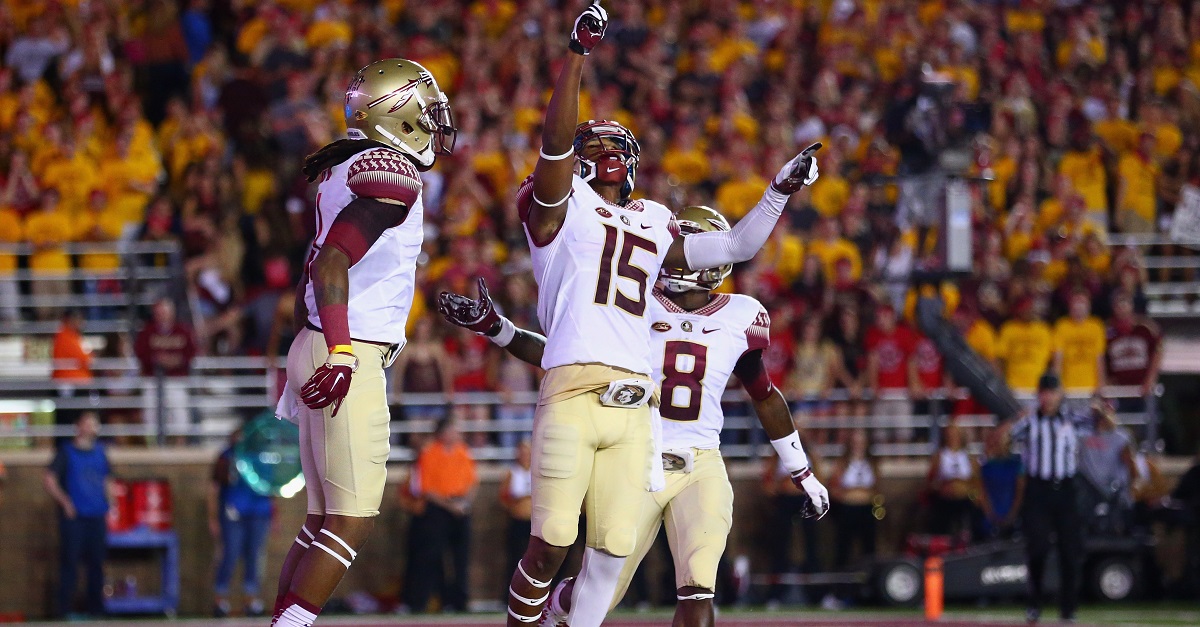 Maddie Meyer/Getty Images
CHESTNUT HILL, MA - SEPTEMBER 18: Travis Rudolph #15 of the Florida State Seminoles celebrates with Kermit Whitfield #8 and Ermon Lane #1 of the Florida State Seminoles after scoring a touchdown against the Boston College Eagles at Alumni Stadium on September 18, 2015 in Chestnut Hill, Massachusetts. (Photo by Maddie Meyer/Getty Images)
Sources are telling Tomahawk Nation that starting safety Ermon Lane could miss the Orange Bowl against Michigan with a pretty serious injury. The converted receiver reportedly suffered a foot injury during practice earlier in the week as he was seen on campus on crutches and in a boot on Tuesday.
RELATED: Ermon Lane calls committing to Boles "best decision of my life"
It's believed to be a broken foot for the junior who was playing incredibly well for a guy who just transitioned to playing defense. On the year, Lane had 26 solo tackles and 37 total, one interception and two passes defended.
Lane saw a lot of time at the safety position because of injuries to guys like Derwin James, Trey Marshall and Nate Andrews.
[h/t Tomahawk Nation]