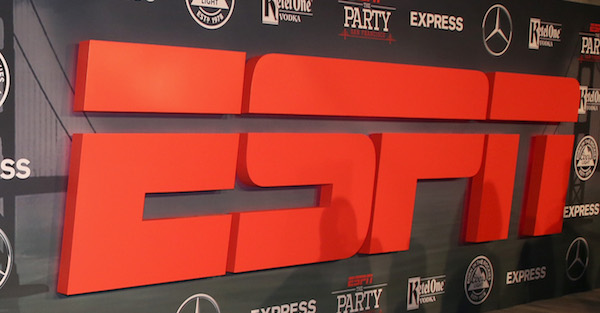 Robin Marchant/Getty Images
SAN FRANCISCO, CA - FEBRUARY 05: TV personality Andi Dorfman attends ESPN The Party on February 5, 2016 in San Francisco, California. (Photo by Robin Marchant/Getty Images for ESPN)
The aftermath of Louisville losing this week left a big mark on college football, and mostly over at FiveThirtyEight's projections for the College Football Playoff.
The ESPN owned property currently has Alabama, Ohio State, and Clemson as the three teams with the best odds make the Playoff, but the team with the fourth-best odds seems like a bit of a screwball: it's Oklahoma.
That's right, not Penn State, Wisconsin, or Washington. Oklahoma.
Related: FanBuzz college football Top 25: Who takes over for Louisville?
The reason why the Sooners rate so well is actually more of a statistical evaluation and not a ranking a strength. Oklahoma doesn't have a conference championship game, and therefore, does not have an extra game factored into their odds.
Meanwhile, Ohio State, Penn State, Michigan, and Wisconsin are all splitting the odds of winning the Big Ten right now, meaning that Oklahoma gets the slight edge. Similar factors are in play for Washington, who still has Washington State left to play in the regular season. Win that game, and they get either Colorado or USC in the Pac-12 title game, and we've seen how the USC game worked out the first time for the Huskies.