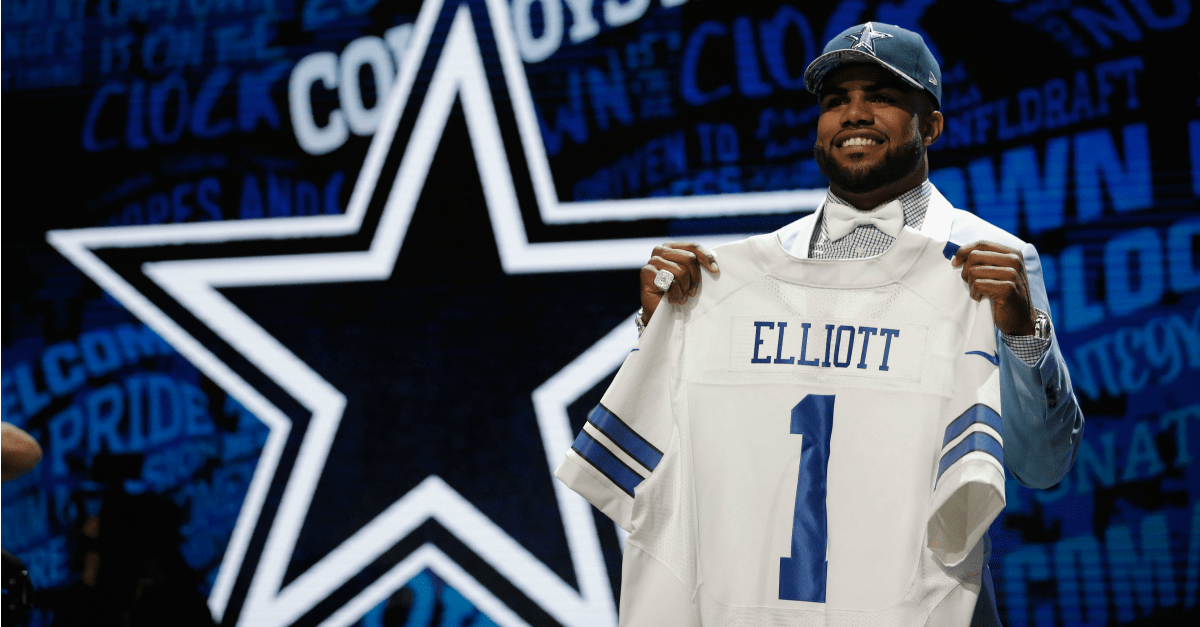 When some rookies get their first NFL paycheck they like to spend it in a celebratory manner with a party or taking some buddies out for a night on the town. Not Ezekiel Elliott. He made quite the investment in his family by buying them a home. He wanted to reward his parents for making the sacrifices that allowed him and his sisters to get a top notch education despite not really being able to afford it.
"It just feels really good to reward my mom," he told the Dallas Morning News. "Finally being able to do something for her for the first time feels really good."
As the fourth overall pick of the first round, his rookie contract is very large. His four year deal is valued at $24.956 million and included a signing bonus of $16,350,066. He can buy a whole lot more than just a house with that. That's for sure.
[h/t CollegeSpun]