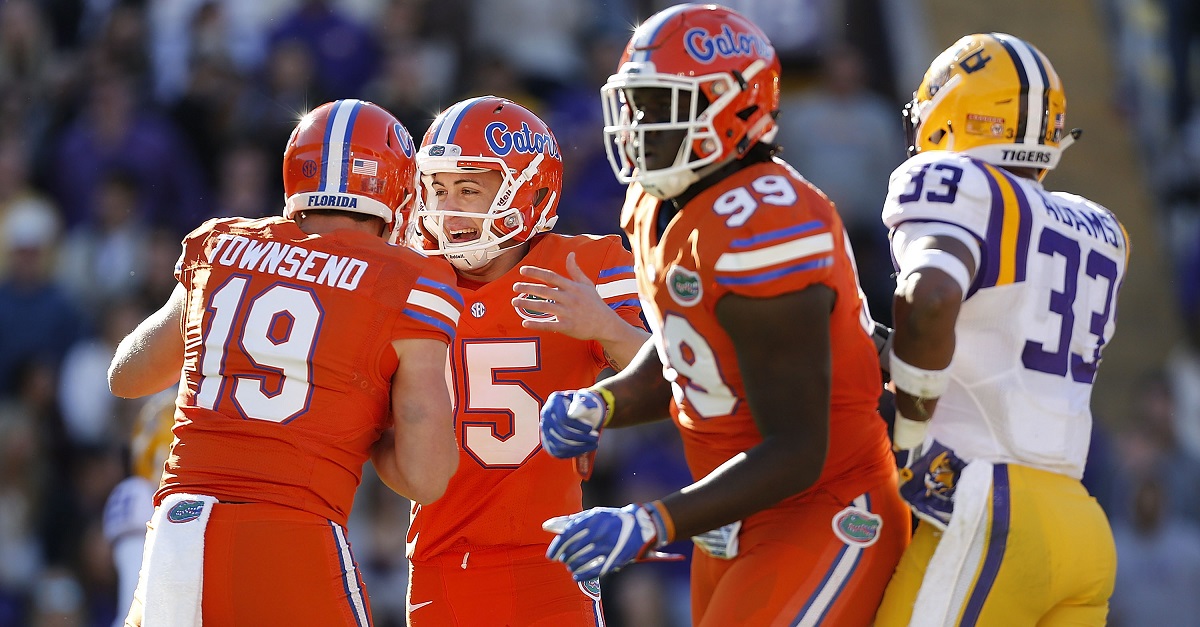 Jonathan Bachman/Getty Images
BATON ROUGE, LA - NOVEMBER 19: Eddy Pineiro #15 of the Florida Gators celebrates scoring the go ahead field goal during the second half of a game against the LSU Tigers at Tiger Stadium on November 19, 2016 in Baton Rouge, Louisiana. (Photo by Jonathan Bachman/Getty Images)
Florida kicker Eddy Pineiro has been one of the few consistent players and point makers for the Gators this season. He's hit all 29 of his extra points and has gone 18-of-22 on field goals this season. However, the Gators almost didn't have him for the upcoming Outback Bowl as he was in the hospital over the holiday break according to Gatorbait.net.
RELATED: Eddy Pineiro's first field goal as a Gator was a beauty
During a press conference with Iowa's Kirk Ferentz, Florida coach Jim McElwain said that he expects Pineiro to be available and has been practicing with the team.
"Yeah, he's here. He'll be out there today and do whatever he does. I don't know that he practices a ton, to be honest. I think he swings his leg around a little bit. So he'll do that."
Pineiro is a fan favorite among Gator fans and has been crucial in getting Florida much-needed points that the offense can't get on its own. The Tampa weather calls for a 20 percent chance of rain and nine mile-per-hour winds so he could very well be called into action.
[h/t Orlando Sentinel]