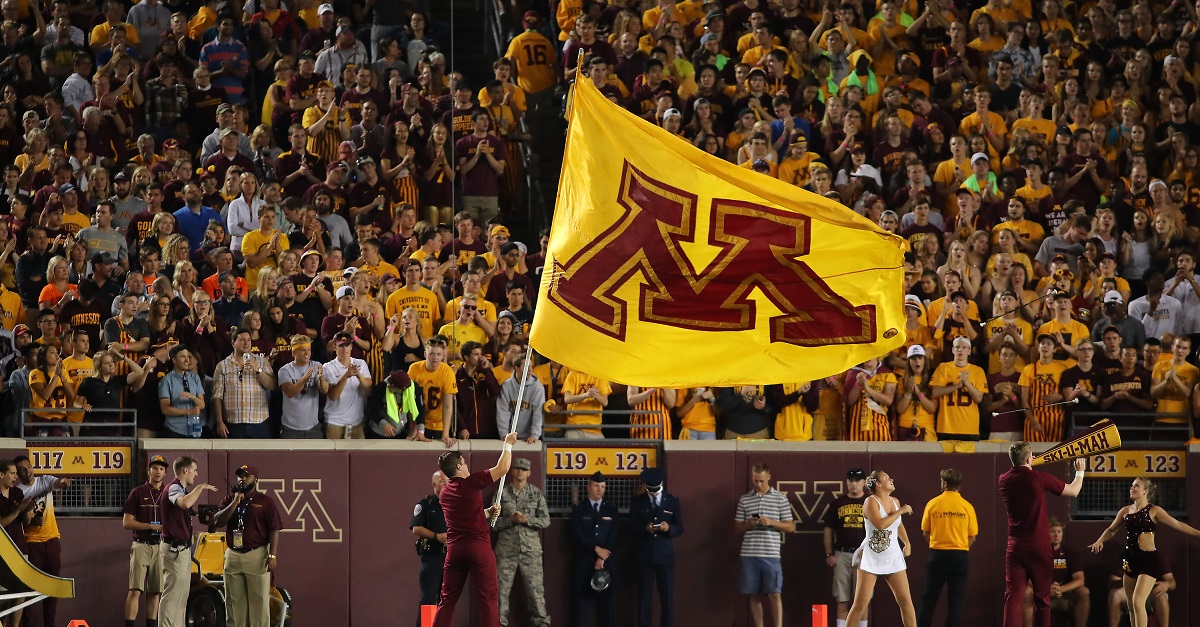 Adam Bettcher/Getty Images
MINNEAPOLIS, MN - SEPTEMBER 01: Minnesota Golden Gophers fans celebrate a touchdown against the Oregon State Beavers in the first quarter at TCF Bank Stadium on September 1, 2016 in Minneapolis, Minnesota. (Photo by Adam Bettcher/Getty Images)
According to an Associated Press report, four Minnesota players are under police investigation in relation to an alleged sexual assault on Sept. 2.
The players — cornerbacks Ray Buford and KiAnte Hardin, defensive end Tamarion Johnson, and safety Dior Johnson — were suspended for Minnesota's Week 2 game against Indiana State for an unspecified violation of team rules. The AP indicates that it is not clear if the players are suspects, but that "the names of those four players have come up in their investigation".
RELATED: Big Ten Week 2 power rankings: Disaster in Evanston
Minnesota has a BYE this week, so we will likely know more on this investigation by the next time they play.
Hardin is the most significant player that was suspended here. He was expected to be a significant part of the secondary this season, and he played in all 13 games as a freshman last year. Buford and Dior Johnson both did not play last year, and Tamarion Johnson just joined the team this year as a 2016 class recruit.
[H/T ESPN]