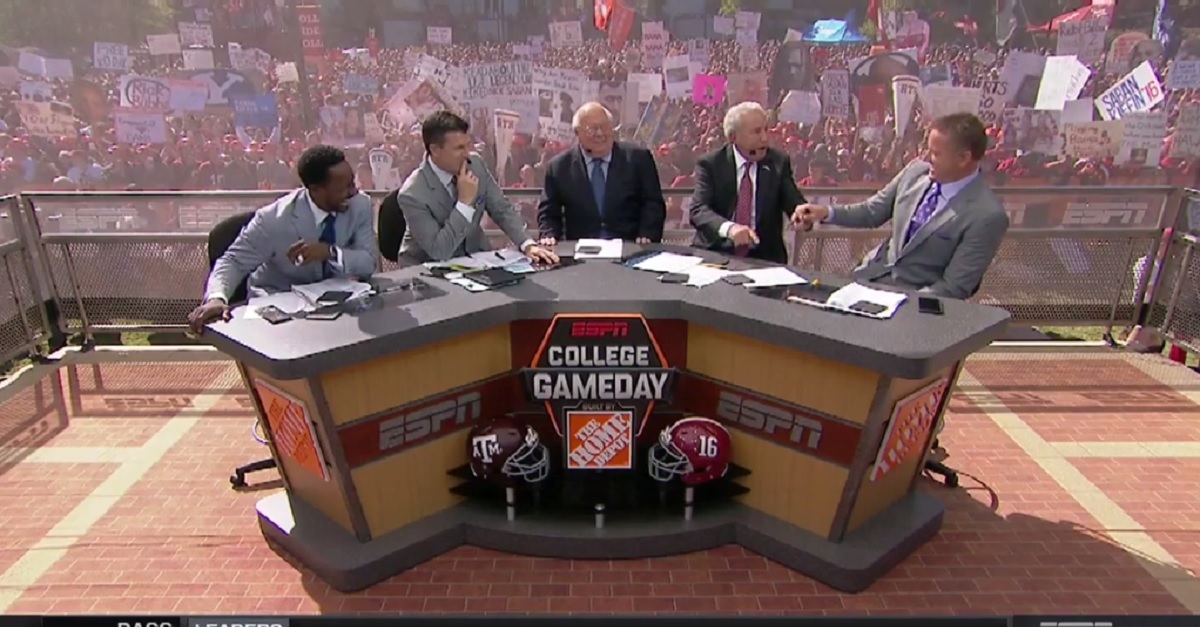 Screenshot/Clippit
ESPN's College GameDay really didn't have too many choices for games next week since the regular season is over for most schools. Navy still has a couple games, but GameDay will be there for their game the next week when they take on Army.
RELATED: College GameDay locks down one more location for 2016
And considering the SEC Championship Game likely won't be any fun, the crew is headed for the Midwest.
Penn State and Wisconsin will face off and could potentially decide two or more of the final four Playoff spots for this year. Whichever team wins might find itself supplanting Ohio State with a convincing enough victory or could give the Big Ten a second team in the Playoff behind by the Buckeyes.