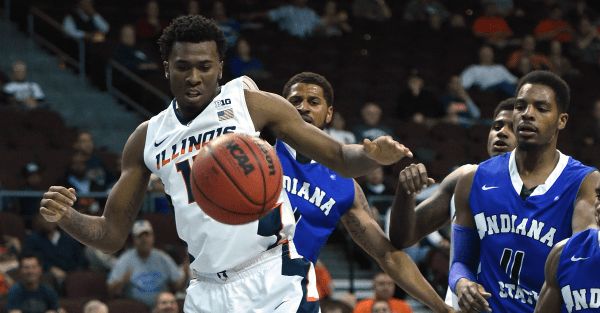 Illinois has not had a great year in its athletics department and it seems there will be another pock mark on it. Basketball player Leron Black allegedly pulled a knife on a bouncer at a local club, according to local police.
Here's more on the situation from The News-Gazette:
Geis said the security guard told police that Black and others were inside the club and that security was trying to remove people when "Black became very belligerent and hostile toward the security guard," Geis said.

"(Black) yelled 'I don't have a strap but I'm not afraid to cut somebody,' " Geis said. "Then the security guard said he pulled the knife, opened it and put it within 1 to 2 inches of his nose."
Black has been suspended indefinitely from the team and has been out since December because of a knee injury.
[h/t CollegeSpun]