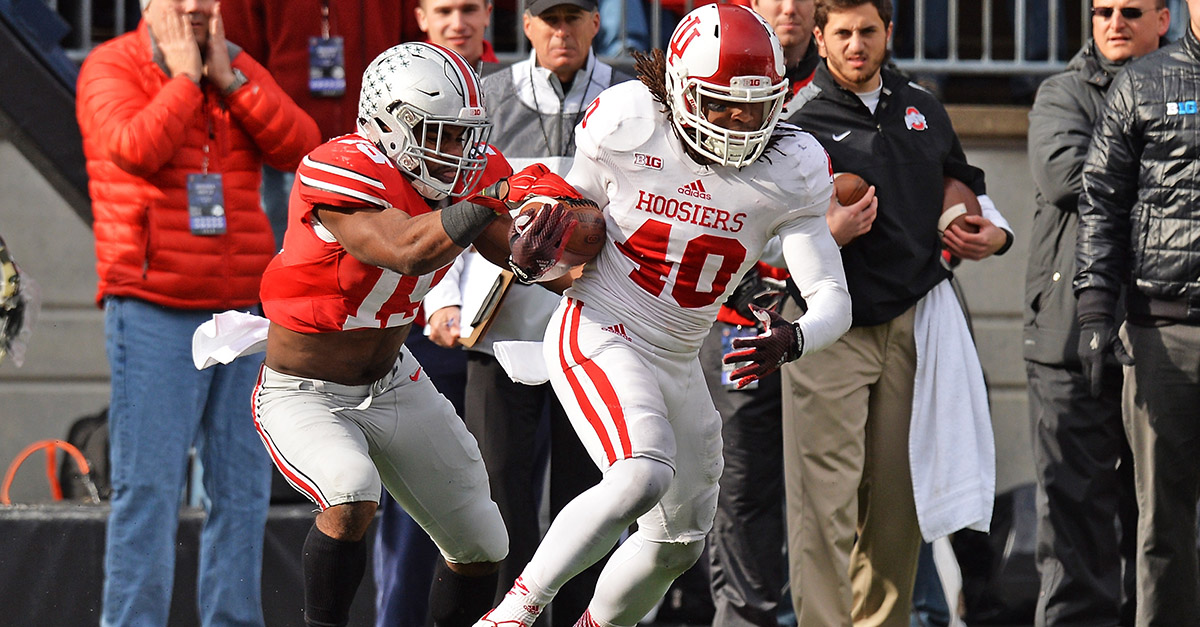 COLUMBUS, OH - NOVEMBER 22: Antonio Allen #40 of the Indiana Hoosiers returns an interception in the second quarter as Ezekiel Elliott #15 of the Ohio State Buckeyes attempts to strip the ball away at Ohio Stadium on November 22, 2014 in Columbus, Ohio. (Photo by Jamie Sabau/Getty Images)
An offseason marijuana arrest is something we've become fairly accustomed to in college football, but Indiana's Antonio Allen got caught with much more severe drugs on Saturday when he was arrested by Monroe County police.
Allen was arrested on charges of dealing methamphetamines, heroin, and cocaine, as well as possession of heroin and cocaine, per Hoosiers HQ's report. Allen is the third Indiana football player to be arrested this offseason, and has been suspended from all football activities.
The former 4-star recruit was the Hoosiers' leading tackler in the 2014 season with 74 tackles and also had two interceptions — tied for 3rd on the team.