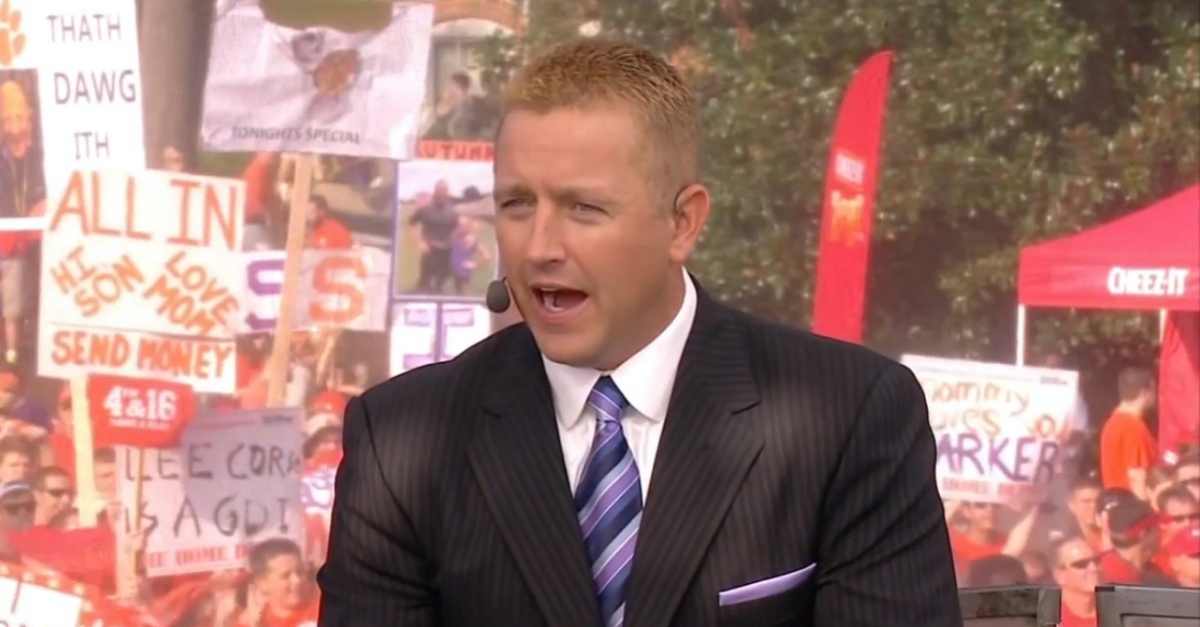 Screenshot
At this point it's guaranteed that Alabama will be the No. 1 team in the College Football Playoff. There is no way the Crimson Tide loses to Florida next weekend and so that leaves the debate open for who deserves the next three spots in the playoff.
RELATED: Urban Meyer's reaction to Ohio State's winning touchdown as oddly fitting
Kirk Herbstreit is convinced that the Ohio State Buckeyes deserve the No. 2 spot after beating Michigan on Saturday. When asked if OSU would stay at its current spot, Herbstreit gave this answer:
And after someone asked him a second time he made it quite clear that that was his final answer:
It's not totally out of the realm of possibility that Wisconsin or Penn State overtakes Ohio State if they win the Big Ten Championship Game so we will all have to wait another week to see how the committee feels about a Big Ten Champion.