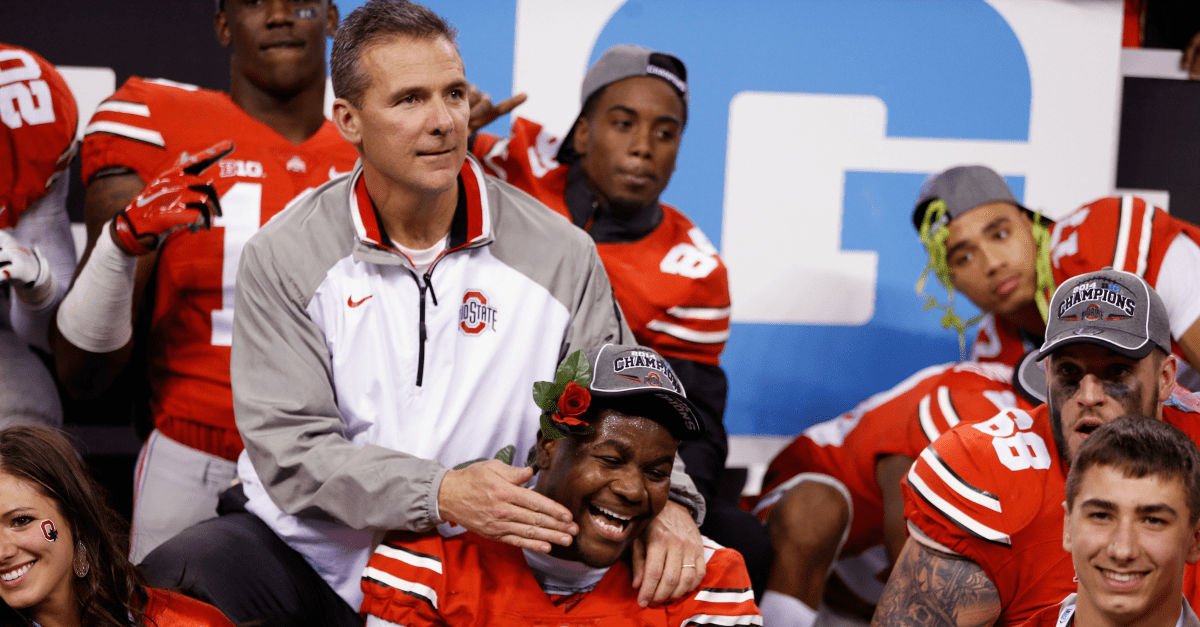 RELATED: Cardale Jones shows off the cannon arm
_______________________________________________________________________________________________________________
Former Ohio State quarterback Cardale Jones is going pro and it sounds like it's for the better. Coach Urban Meyer explained why Jones struggled from his breakout national title run to his junior season in 2015. He described the situation to ohio.com:
?A really good skill set, intellectual, very smart, wasn?t necessarily very good at school. I wonder if that kind of set him back a little bit. That?s one difference between pro and college ? now he doesn?t have to worry about classes and going to school and all that stuff. He can focus completely on football.?
It's not uncommon for smart football players to struggle with classes and not having the stress of those classes should benefit Jones greatly at the next level. He likes to learn the game a lot more than any school subject matter it seems and hopefully teams will take notice of that as he transitions to the NFL.
[h/t For the Win]