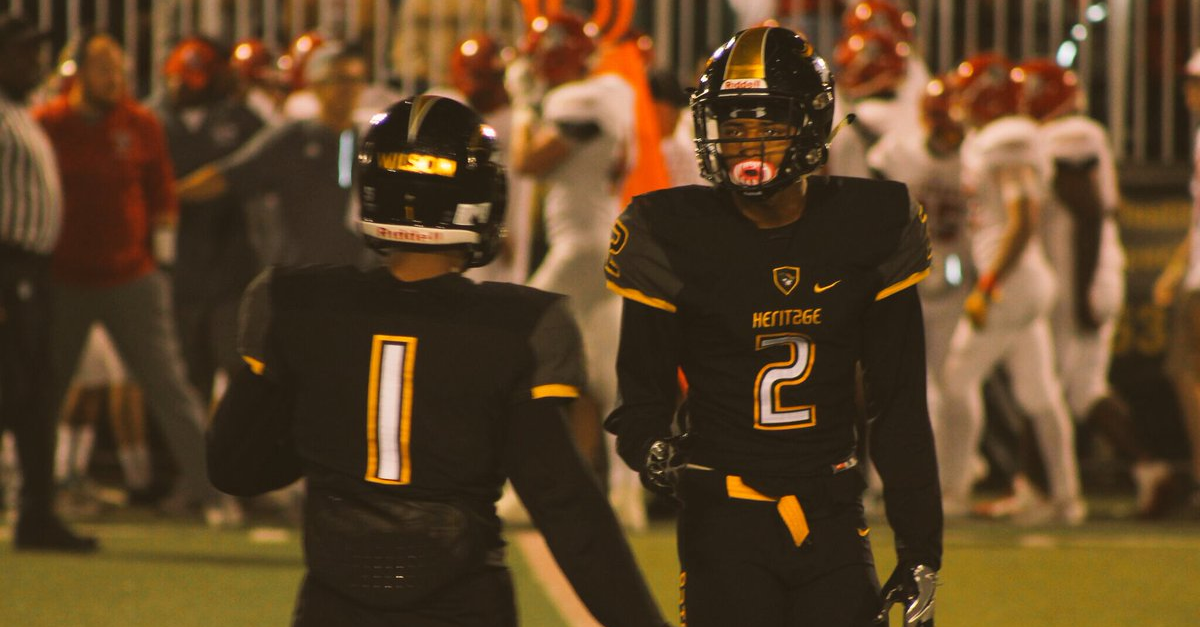 Twitter/@SurtainJr
Twitter/@SurtainJr
The first day of spring practice took place this week for five-star cornerback Patrick Surtain Jr. and one of the schools going after him the hardest was there to watch. The Florida State Seminoles sent area recruiter Bill Miller and defensive back coach Charles Kelly to see the son of former two-time All-Pro Patrick Surtain.
RELATED: "Runaway favorite" emerges in race for son of 2-time All-Pro, Patrick Surtain Jr.
Junior told 247Sports that he was happy to see the two coaches show so much interest and also revealed that he has another school at the top of his list.
"It is great to have Florida State visiting because they are at the top of my list. So it is great."
It was LSU who was considered a "runaway favorite" because most of his family still lives there and he just moved to Florida. He also said that he plans on visiting Alabama again as well as getting up to Michigan. He added that Clemson, Florida and Miami are still heavily in the mix for him.
Surtain Jr. is ranked as the top cornerback in the class of 2018 by 247Sports and is considered to be the No. 2 recruit in the state of Florida as well as the No. 4 recruit in the country.