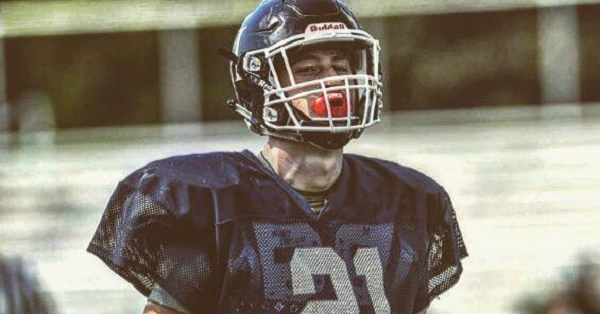 Twitter/@zackkuntz_717
Zack Kuntz is the to tight end in the class of 2018 and while he has another entire year to make his decision on where to go to school, it looks like he already had made up his mind. The Pennsylvania native spurned Alabama and Ohio State to stay at home.
Penn State also has fellow four-star tight end Patrick Freiermuth who is another huge target at 6'5″ and 235 pounds. Pair him with the 6'8″ 220-pound Kuntz and that is a dangerous duo of targets. The recruitment has been so impressive that one Rivals recruiting specialist is thinking PSU might have gotten an all-time recruiting combo.
RELATED: Massive 6'8″ and No. 1 tight end drop the mother lode of lists
Kuntz also had offers from Stanford, Notre Dame, Florida State and Michigan among others.